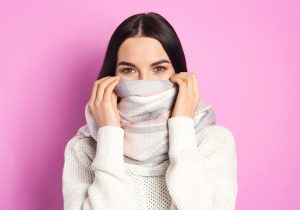 If you have a single issue with your smile, we may recommend a single solution, such as a filling or maybe a crown. But what if you have multiple oral health issues with your smile, issues that require more than one solution? In these scenarios, your Allen, TX, may recommend a full mouth reconstruction (FMR) to help correct them.
Don't Let Oral Health Issues Grow Worse
Often, we find recipients of a FMR have avoided the dentist, often due to issues with past experiences or simply high levels of dental anxiety. We understand, and want you to know we take your apprehension very seriously, and want to help you enjoy your experience in our office. In addition to sedation to help combat dental anxiety, our team also walks patients through the treatment process and addresses any questions or concerns. Remember, what starts as a toothache could one day mean an infected tooth, then a lost tooth, then misalignment and other complications as a result of that missing tooth. One minor issue could snowball into serious problems for the health, beauty, and stability of your smile!
Creating Your Treatment Plan
Our treatment plans will include the use of advanced technology to provide cosmetic, general, restorative, and prosthodontic solutions to issues ranging from cavities and infections to missing or damaged teeth. We know every smile is different, so we create your treatment plan based on detailed digital images and scans we take of your teeth, gums, and oral structures. The plan is meant to address multiple issues at once, and to do so with a minimally invasive approach when possible.
Restorations and More
If you have a cavity, we may offer a filling made from lifelike composite resin, ensuring a natural appearance and avoiding the use of metal. For more substantial decay or damage, we have root canal therapy and custom-made dental crowns. Porcelain veneers are thin restorations that instantly change a smile's color and shape, and of course we also have dental bonding, contouring, and professional teeth whitening. If you have lost one or more teeth, we can offer dental implants to provide placement that has the potential to last a lifetime. If you have lost a majority of your teeth, then All-On-4® implant dentures can provide a new smile that is strong, stable, and helps preserve your overall facial structure using only four dental implant posts per arch. If you have any questions, please contact our team today.
Our Allen, TX Dentist's Office Helps Rebuild Your Smile
Your Allen, TX dentist's office is ready to help transform the health, beauty, and function of your smile with a total reconstruction. To find out more about our custom and lifelike dental restorations, please call Allen Family Dental at (469) 342-6644.