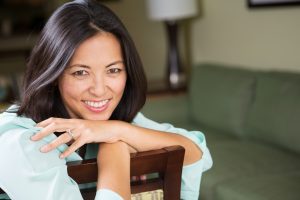 Can restorative dentistry focus on more than just the treatment of a cavity? If you have gone an extended period of time without access to the dentist's office, it is possible for multiple problems to affect your smile. In this situation, it may take a series of procedures to fully address your needs when it comes to matters that affect your oral health and appearance. Our Allen, TX dentist's office is prepared to help by working out a full-mouth reconstruction plan with you! Your full-mouth reconstruction can address the problems that currently affect your dental health, as well as any concerns you might have about the way you look.
We Can Make Plans To Provide Multiple Treatments For You
When patients can benefit from a full-mouth reconstruction, we can work out a plan that addresses all of your needs while taking care to accommodate your needs and concerns. Our goal is to provide the most conservative approach to restoring your smile possible. With that said, it is important to make sure problems that affect your oral health are fully resolved, as they can continue to affect you if they are not treated effectively. We can also work out a plan that targets the most serious matters first when caring for your smile.
What To Expect From Restorative Dental Work
When focusing on restorative dental work, we can make plans to both restore unhealthy teeth and replace teeth that have been lost. Prosthodontic work can have an important role in restoring both your smile and your dental function. With permanently-held restorations supported by dental implants, we can help you feel comfortable biting and chewing after dental work. For teeth that are in poor shape because of cavities, we can provide dental crowns or dental fillings depending on the effects of decay.
Your Full-Mouth Reconstruction Can Also Focus On Cosmetic Care
Your full-mouth reconstruction plan can help you feel more confident in your smile! Because we use appearance-friendly materials to craft restorations, the work to restore your health can benefit your appearance as well. If there are any concerns you still have about the way you look after your health issues are addressed, we can review your options for cosmetic dentistry so that you enjoy a true smile transformation!
Your Allen, TX Dentist's Office Can Provide A Full-Mouth Reconstruction
At our Allen, TX dentist's office, individuals with many smile concerns can meet with us to discuss a full-mouth reconstruction! By planning out the appropriate series of procedures to fully restore your smile, we can give you an important confidence boost while also improving your dental function. For more information, or to make your appointment with one of our dentists, call Allen Family Dental today at (469) 342-6644.