The Staff at Allen Family Dental
Missy Goforth – Office Manager
Missy, our office manager, has been with us since 2014, and has a degree in Business Administration. She loves seeing patients smile, and being one of the first of many friendly faces that patients see when they visit our office.
Missy is married to her high school sweetheart, with whom she has two beautiful children. When she is not making patients smile, she enjoys cooking, family adventures, being outdoors, crafts, and travelling with her family.
"Life isn't about waiting for the storm to pass; it's about learning to dance in the rain." – Vivian Green
---
Monica Kuhn – Dental Hygienist
Monica has been a dental hygienist with us since 2011, and has over 15 years of experience in the dental health field. She graduated in the top 2 percent of her hygiene class, has received awards for demonstrating clinical and academic excellence, and served as class president for the Student American Dental Hygienists' Association. She also taught clinical dental hygiene at her alma mater prior to moving to Texas, and is specially certified in CPR, HIPAA Compliance, and the administration of local anesthesia.
When time allows, Monica volunteers with Miles of Smiles and Give Kids a Smile, and is heavily involved in her children's extra-curricular activities, including Cub Scouts, volleyball, and theatre. 
"Live well, laugh often, love much!"
---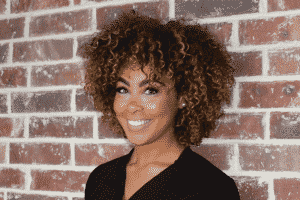 Eliska Gauthier RDH,BSDH,MBA – Dental Hygienist
Eliska graduated from Texas Woman's University with a Masters in Business Administration and Bachelor of Science in Dental Hygiene. Eliska is a member of the American Dental Hygienist Association, the Student American Dental Hygienist Association, and the Texas Dental Hygienist Association.
At Texas Woman's University, Eliska sits on the Dental Hygiene Advisory Committee, a position she's held since 2015. She has also acted as Chair of the Dallas Dental Hygienist Association's Student Mentor Committee and the Texas Dental Hygienist Association's Student Affairs Committee. Eliska volunteers with dental missions, takes part in community service work, and offers student mentoring.
"She believed she could, so she did."
---
Glenda Geiser – Dental Assistant
Glenda has been a certified registered dental assistant with us since 2014, and is a member of the Dental Assisting National Board. She also holds special certifications in CPR and the administration of nitrous oxide sedation. Glenda loves putting patients at ease and making them feel confident by explaining exactly what they can expect during each visit.
Glenda is happily married with three children, and when not working, she enjoys spending time with her husband and children, jogging, reading, and helping however she can within the community.
"Take time to do what makes your soul happy." – Unknown
---
Krystal Foster – Front Desk/Dental Assistant
Krystal is a registered dental assistant and also works in our front office, and has been with our practice since 2015. She is also specially-certified in CPR and the administration of nitrous oxide sedation. Known for her friendliness and helpful, caring nature, Krystal uses her insurance knowledge to help take the stress and guesswork out of the insurance process.
Outside of the office, Krystal enjoys spending time with her husband , their dog Nala, as well as reading, crafting, and spending time with friends and family.
"Don't let the fear of striking out keep you from playing the game."
---
Meet Our Amazing Staff
Our talented, experienced, and caring staff will be with you every step of the way along your journey to a healthier smile! To schedule a visit with us, call Allen Family Dental today at (469) 342-6644. Located in Allen, TX, we also serve patients who live nearby in Frisco, Plano, McKinney, Fairview, and all surrounding communities.