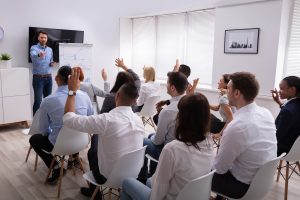 When you entertain thoughts of cosmetic dental work, certain questions can come to mind. What will it take to make the kind of smile improvements you really want to see? How long will it take for you to see results, and what will the treatment process be like? For many people, porcelain veneers can deliver exciting improvements in just a single procedure. You can find that with veneers, your Allen, TX dentist's office can cover up discoloration, problems with your dental alignment, and even concerns about the condition of your teeth. If you want to learn more about this procedure, or if you have questions about another treatment, like dental bonding, asking the right questions about your smile needs can help.
What Smile Problems Can I Address With Porcelain Veneers?
Veneers have become a popular treatment for cosmetic dental concerns because they are able to address a wide range of issues that might bother an individual. Do you feel unhappy with the color of your teeth? Veneers can be helpful, and in cases where discoloration is traced back to internal tooth problems they may be preferable to a teeth whitening treatment. If you are worried about dental damage, veneers can hide chips and cracks while leaving most of your tooth structure intact, though in some cases of more serious damage a dental crown can be recommended.
What Will The Placement Of Veneers Involve?
Veneers cover the fronts of teeth, but leave most of your tooth structure unchanged. When you come in for your first appointment, some minor preliminary work can be needed to make space for these restorations. When your veneers have been designed, you can come in for a second appointment where they are bonded to your enamel. This is a permanent process, which means your veneers will remain in place over an extended period of time.
How Can I Make Sure My Veneers Stay In Good Shape?
Teeth covered with veneers should be protected through regular brushing and flossing, just as a person's untreated teeth should receive regular care. With that said, a non-abrasive paste can help you limit the risk for accumulating scuffs on your veneers. During regular dental exams, your dentist can check on the condition of your restorations and let you know if there are any concerning issues. With smart preventive habits in place, you can count on cosmetic support for many years!
Allen Family Dental Can Answer Your Questions About Porcelain Veneers
At Allen Family Dental, patients in and around the Allen, TX area can look forward to exciting cosmetic services. With the placement of veneers, your dentist may be able to address all of the concerns that you currently have about the way you look. To discuss treatment with Dr. Torrens-Parker or Dr. Lizardi, call Allen Family Dental in Allen, TX, today at (469) 342-6644.