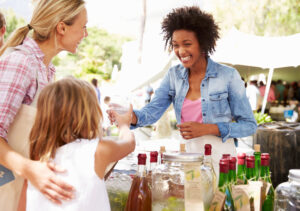 If you have started to notice that your smile is not as brilliant as it once was, it might be due to a buildup of stains from the foods and drinks that you enjoy on a daily basis. Over time, the coloration in these items can remain on the surface of your teeth, giving you a yellowed or dull smile. Even with whitening pastes and rinses, you just might not be seeing the results that you are looking for, as these stains can be difficult to remove on your own!
With our team of cosmetic dental experts in Allen, TX, we can help you to achieve a brighter smile with professional treatment from a qualified dental provider. Talk to your dentist about your particular timeline, as well as your level of comfort, in order to find a solution that works for you. With our simple at-home whitening kit, you can take positive steps in improving the appearance of your smile right alongside your nightly brushing and flossing. Learn more about professional teeth whitening at your next visit for a cleaning and examination!
Those Stubborn Stains Can Be Difficult For You To Remove On Your Own
Have you been trying to whiten your smile with over-the-counter products from your local supermarket, but still are not seeing the improvement that you would like? Even though these options have made their way onto shelves across the country, they might not be effective at addressing your specific needs.
In order to understand what is happening within your mouth, start your cosmetic journey with a visit for a dental checkup. Be sure to ask your dentist about what has caused the change in your smile, as internal discoloration can require a different form of treatment. By talking with your provider, you can make an informed decision in your care.
An Custom Whitening Kit Can Help You To Improve Your Smile Right At Home
With our team, you have access to a simple at-home whitening treatment from a dedicated oral health professional. We will give you a kit with a set of custom trays that fit your smile perfectly. Simply fill these trays with our powerful lifting agent and wear them for the prescribed period of time. With at-home whitening, you can start to see results in as little as two weeks!
Learn More About Cosmetic Teeth Whitening From Allen Family Dental In North Texas
When your smile quality starts to diminish, take some time to learn about your professional options in cosmetic dentistry. To learn more about teeth whitening from our team, or to schedule your next appointment for a cleaning and examination, give us a call at Allen Family Dental in Allen, TX at (469)342-6644!