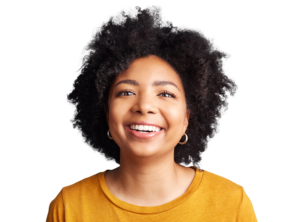 Is there something that you would like to change about your smile? Nearly everyone has something that bothers them about the appearance of their teeth, as very few of us are born with a perfect set of dental genetics. Even if you were previously happy with your smile quality, injury and infection can leave you with things to be desired. Thankfully, there is a helpful form of cosmetic enhancement available to you!
The placement of beautiful new porcelain veneers can give you a new sense of confidence when you open your mouth. At Allen Family Dental in Allen, TX, we are here to help you to feel pride in your smile whenever you meet new people, so you can put your best self forward. If you have been hiding your teeth when you speak or eat, porcelain veneers can give you a gorgeous new look, while keeping your improvement above the gumline. Talk to us about all of your needs, as veneers are a versatile cosmetic solution!
What Exactly Are Porcelain Veneers, And Can They Help Me?
Porcelain veneer placement is a process that uses a thin layer of ceramic material to emulate your natural enamel. Over the last half-century, this has become a pillar of modern cosmetic dentistry, as it provides a durable solution that blends in with your smile. This process helps by giving you a new exterior tooth surface that is custom crafted by an expert ceramicist. If you struggle with the appearance of your existing natural teeth, this approach can give you a beautiful solution.
The material used in this procedure is also highly durable, and porcelain is often used in high quality plates and cups, since it is as sturdy as it is beautiful. Speak to your dental health professional to see if this approach fits your specific smile needs!
The Porcelain Veneer Process Gives You Options
Every smile is unique, and it is vital to find a solution that addresses your particular concerns. Porcelain veneers give you a wide amount of freedom in your new smile, as your skilled ceramicist can address multiple issues at the same time. From chips and breaks to enamel erosion, there are many possible ways that this procedure can give you a more attractive look. Discuss all of your options with your provider, and gain new confidence in your smile with the placement of veneers!
Elegant Porcelain Veneers In Allen, TX
If you struggle with the appearance of your teeth, reach out to a member of our team and schedule a consultation for porcelain veneers. For more information, give us a call at Allen Family Dental in Allen, TX at (469)342-6644. We look forward to meeting you at your appointment!