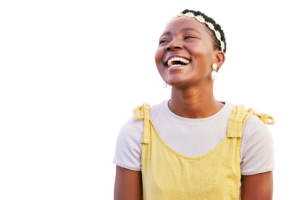 Tooth loss is not something that only happens to older individuals, as anyone can require an extraction. But it may seem as if the discussion of repair and replacement always centers around those who experience age-related complications. What about treatment for younger patients? Does treatment differ, and could a dental implant be a possible solution? For the discussion of your prosthodontic care after you have lost a tooth, speak with a trusted dental provider about your options.
At Allen Family Dental in Allen, TX, we are here to be a guiding hand through every step of your replacement process, and we work to improve and maintain smiles of all ages. If you have received a diagnosis requiring the removal of one of your natural teeth, dental implants are an option that can help you to regain confidence in your smile. We can help you with the placement of a new prosthodontic solution that builds its strength from a sturdy connection to your jaw!
Are Dental Implants An Option For Younger People?
The short answer is that yes, dental implants can be a fantastic solution for adults of all types! While advertisements may focus on age-related tooth loss, your dentist is not limited by an age requirement. In fact, there may some benefits associated with this process that can help you to keep a healthy mouth as you continue to age!
For instance, a dental implant continues to stimulate the bone tissue, as if there were a healthy tooth at the location. This approach relies upon a threaded titanium post, which your dentist places within your jaw; after recovery, this serves as the foundation for your new replacement. By keeping what appears to your immune system as a healthy tooth in place, you have the opportunity to avoid bone resorbtion in the jaw.
Is An Implant The Right Choice For Your Smile?
The tooth replacement process is something that is a personal decision between you and your dentist, so it is important to talk about your needs with a trusted provider. Before you make your choice in repair, take some time to learn about how dental implants work to bring you a lasting solution. This approach works with your body, so that your prosthetic stays secure as you continue to age. If you anticipate future instances of tooth loss, this option can be expanded, so that it continues to be a beautiful part of your smile.
Discover the Advantages Of Dental Implants In Allen, TX
If you are a young person who has lost a tooth, a dental implant is an option for your prosthodontic repair. Speak with a member of our team at Allen Family Dental in Allen, TX at (469)342-6644 for more information or to schedule your appointment, so that we can further talk about your options.