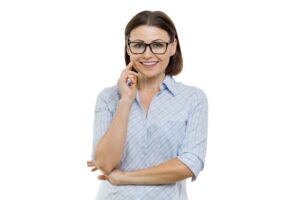 Whether you visit the dentist's office for a cavity treatment or to have work done on an injured tooth, you can benefit from a dental crown's placement. A crown is a restoration that offers meaningful protection when your enamel requires more than just the support from a filling. At our Allen, TX dental office, we provide personalized care when we supply crowns. They can be made from different materials, including lifelike porcelain and zirconia, and they are customized to provide the precise shape and size needed to properly protect your tooth. All materials used allow for meaningful bite support, which means treatment preserves your health as well as your dental function.
1. Your Crown Can Keep Your Tooth Safe From Further Harm Or Another Infection
Enamel is a remarkably strong material, but when decay or physical trauma cause harm to it, your tooth will remain vulnerable. With the coverage provided by a crown, you will not have to worry about long-term consequences from an injury or cavity. The restoration remains in place to keep the remaining structure safe, which means you will not have to worry that the tooth is going to experience recurring issues that make you uncomfortable or force changes to your bite movement.
2. You Can Trust Your Crown To Provide Bite Support
Being able to bite and chew in an even manner is important for several reasons. One is that doing so lets you evenly distribute friction and force among teeth, so you will not have to worry about one area of your smile wearing down prematurely. Another is that your natural movements help you avoid discomfort and stiffness due to TMJ disorder. As part of our plan to fully restore your oral health when you need a dental crown, we will make sure that the restoration you receive is a good fit based on the amount of bite pressure your tooth normally experiences.
3. The Right Crown Can Preserve Your Appearance
While durable metal crowns can be important for protecting your back teeth, as they tend to absorb more bite pressures, they can be a poor cosmetic match for your enamel. Fortunately, you can depend on a zirconia or porcelain crown to protect your more visible teeth while also mimicking the look of healthy enamel. As a result, your procedure will not cause an unwanted change to the way you look!
Talk To Your Allen, TX Dentist About Treatment With A Custom Dental Crown
Our practice is ready to help patients take on active oral health concerns. With the right dental crown, we can supply long-term protection while also seeing to it that you keep your confidence in your smile. For more information, please reach out to Allen Family Dental in Allen, TX at 469-342-6644 today.