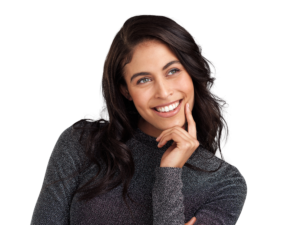 Even with the dedicated maintenance of your smile, there may be places that you miss. Your semiannual checkups with the dentist are vital in giving you the tools you need to be successful in your home routine. Through a visual examination, your dentist will be able to spot locations that accumulate a disproportionate amount of plaque and tartar. This material contributes to the decay of your teeth, so your appointment can help you to identify where your home dental healthcare needs improving.
Your thorough cleaning is another area in which your checkup gives you the ability to maintain a healthy smile as you age. Plaque is the initial film of bacterial buildup, and when this hardens into the compact form of tartar, you can no longer remove it with brushing. Come to the office at Allen Family Dental in Allen, TX for the removal of your harmful tartar and learn more about how you can have a stronger home oral hygiene regimen.
Cleaner Teeth Gives You A New Start
The accumulation of plaque and tartar can leave your smile with an unappealing appearance and a persistent bad taste in your mouth. Feel and look better with a diligent cleaning of your smile during your checkup. In addition to the immediate benefits, this process helps you toward continuing dental success. Plaque and tartar cause tooth decay, so their removal allows you to stop the ongoing damage of your teeth. You cannot handle all of your smile maintenance, as tartar requires a trained professional to remove this substance.
Early Detection Can Limit Lasting Dental Conditions
The speedy diagnosis of your oral health concern can give you multiple benefits. Since your enamel does not repair itself like other forms of tissue, the prevention of lasting damage allows you to keep as much of your tooth matter as possible throughout your life. When harm does occur, catching diagnoses early can make all the difference in the end result. Speak with a provider today and spot problem locations. If your tooth decay has progressed beyond the enamel into your dentin matter, a composite filling can give you a solution that blends in with the rest of your smile.
Learn More About Your Routine
Your oral health maintenance occurs chiefly at home. After all, even with consistent visits, you spend the most time with your mouth. Your checkup serves as a way to identify problem areas where your oral hygiene is lacking. Take these instructions to heart in order to keep a strong home regimen that is built to protect your teeth.
Checkups and Cleanings In Allen, TX
Place a newfound emphasis on your oral health or keep your existing care at a high level with consistent appointments to the dental office. Speak with Dr. Torrens-Parker, at Allen Family Dental in Allen, TX by calling 469-342-6644 to learn more about our practice or to schedule an appointment!