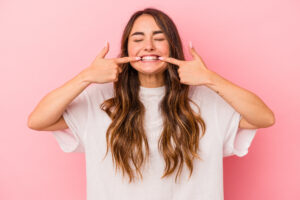 What happens when you have multiple issues with your smile, from infection and decay to missing teeth or other complications? Well, good news! With a full mouth reconstruction, we can combine multiple procedures to help rebuild smiles for our Allen, TX, patients. No matter what shape your smile is in, our team is ready to help!
Planning a Full Mouth Reconstruction
A full mouth reconstruction combines preventive, cosmetic, restorative, and prosthetic procedures to address multiple issues with a smile's health, function, and beauty. Which means we need to plan the procedure carefully. To begin, we will talk to you about your smile and what you hope to see corrected. We then sit you down and take detailed digital x-rays and intraoral camera images of your smile. These allow us to take a close look at your teeth and gums, as well as the roots, jaw, and oral structures. We then create a treatment plan with precision and accuracy, one tailored to your smile.
A Variety of Treatment Options
Preventive treatments could include deep cleanings or traditional cleaning to remove plaque and help repent further cases of decay or infection, or prevent/manage gingivitis and gum disease. Oral appliances could help tackle issues like TMJ disorder and bruxism (teeth grinding). For cosmetic issues, we could offer professional teeth whitening, or use bonding and contouring to reshape teeth and mask stains in one visit. Porcelain veneers help transform the shape and color of the teeth in about two visits. Our restorations, such as crowns and fillings, are lifelike and metal-free, blending seamlessly with your smile. If you have missing teeth, we can offer bridges, full and partial dentures, and implant dentistry to create a new smile that matches your facial structure and restores function and beauty to your smile.
Get Started Today
Interested in getting started? Then give our team a call! We can set up a time to see you in 2022 so we can perform an exam and create a treatment plan. If you have dental insurance, we can help you understand your benefits so you know what is covered and what to expect to pay. If you have any questions about how we help smiles of all ages stay healthy and strong, then contact your team today. We want to help you make big changes in 2022, and continue to smile with confidence!
Talk To Your Allen, TX Dentist About FMR Today
We can help rebuild your smile, often in as little as one to two visits with full mouth reconstruction. If you want to know more, or if you are ready to book an appointment, contact your Allen, TX, dentist, Dr. Torrens-Parker, by calling 469-342-6644.