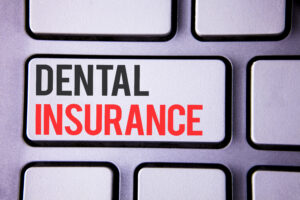 In just a few weeks, we will be saying goodbye to 2021. Which means if you have dental insurance benefits, then you may need to see us to use them before they expire in December. In today's blog, your Allen, TX, dentist talks about how to put your dental insurance benefits or health savings funds to use before they're gone!
Dental Insurance and Health Savings Funds
If you have benefits from your dental insurance plan, these will likely expire at midnight on December 31st, and you may be in a waiting period for your 2022 benefits to become available. Likewise, if you have a health savings account, then you have funds that could expire as well. You've paid for these and earned them, so why not put them to good use? Talk to our team today, as our office staff can help you understand what benefits you have remaining, and what is covered. We can then offer an exam and create a treatment plan to improve your smile as 2021 comes to a close.
The Initial Dental Exam
We will begin by sitting you down for a dental exam. Essentially, we want to take a close look at your smile, and using digital x-rays and intraoral cameras, make a diagnosis with precision and accuracy. We can obtain these images and view them instantly chairside even, walking you through the diagnostic process. From there, we will create a treatment plan to address your concerns or offer improvements before 2021 ends. Seeing us now not only means a chance to use what you've earned, but you can also obtain treatment before the hectic holiday season makes your schedule too busy to see us.
Our Family Treatment Options
We have a host of treatment options for families in our community. Aside from our checkups and cleanings, we have solutions for sleep apnea and snoring, TMJ disorder, and even bruxism (teeth grinding). Our children's procedures include preventive options to help them avoid cavities, such as fluoride and dental sealants. We have lifelike restorations to repair teeth, such as fillings and crowns, and of course, lifelike dental prosthetics too. We can address minor or severe tooth loss with bridges, dentures (full and partial), and even dental implants. Don't forget about cosmetic dentistry, as we can brighten smiles with professional teeth whitening and also improve the shape and them and mask gaps with bonding or porcelain veneers. If you have any questions about our treatment options, then contact our team today.
Talk To Your Allen, TX Dentist About Your Options
We wait to help you and your family obtain a strong smile before 2022 begins! To find out more about using your dental insurance before the year ends, then contact your Allen, TX, dentist, Dr. Torrens-Parker, by calling 469-342-6644.