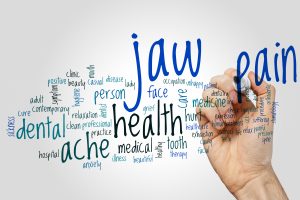 Do you ever experience a stiffness in your jaw, or other uncomfortable symptoms? If so, this could mean the presence of a serious oral health issue known as TMJ disorder, or TMD. To stop the stiffness and avoid worsening symptoms, you should talk to your Allen, TX, dentist about treatment options, including our comfortable and noninvasive oral appliances.
The Warning Signs of TMJ Disorder
How do you know if you should visit our team for treatment? Warning signs of the disorder could vary, but may include headaches, migraines, jaw pain, facial aches, and a popping or clicking in the jaw. If you encounter these signs of discomfort, then please contact our team today. We will perform a detailed examination of your smile with advanced digital x-rays and intraoral cameras to diagnose the cause and severity of your TMD. We then recommend the most appropriate treatment option.
Causes and Complications
The disorder occurs when jaw joints become strained or the bite is imbalanced. Causes could include tooth loss, dental misalignment, injury to the face or jaw, or untreated teeth grinding. Without treatment, symptoms could grow worse. As discomfort grows more severe, issues could develop with fully opening and closing your mouth. Lack of treatment could also lead to bruxism, or chronic teeth grinding, which damages teeth and makes issues like tooth decay and dental infection more likely to occur. To prevent these serious oral health issues and avoid further pain, then please seek treatment right away!
Treatment with Oral Appliance Therapy
For many, we could offer relief with an oral appliance. The device looks and fits like a mouthguard, and is worn as you sleep. We custom-fit them based on detailed digital images and measurements we take of your smile. The device is then worn at night and helps reposition your smile, easing strain. If you happen to grind your teeth too, this device places a barrier between the upper and lower sets of teeth to prevent cracks, chips, or worn-down tooth enamel. If you have damaged teeth due to these disorders, we could offer lifelike repair in one visit with dental bonding.
If you have any questions about how we bring relief for sufferers of TMJ disorder or bruxism, then please contact our team today to learn more about our possible solutions. We want to bring relief and help you smile with confidence once again!
Talk To Your Allen, TX Dentist About Preventive Dental Care
We want to restore the balance and health of your smile, helping you avoid issues like TMJ disorder and bruxism. To find out more about how we ease discomfort in your jaw or about any of our other preventive and general treatment options, then contact your Allen, TX, dentist, Dr. Torrens-Parker, by calling 469-342-6644.