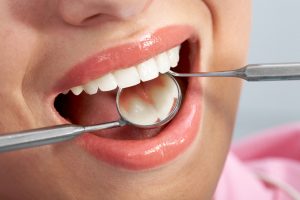 Summer is a great time to bring your family in for a checkup, as your kids no longer risk missing school. Also, your next visit then falls around winter break! In today's blog, your Allen, TX, dentist will explain how our team helps families in our community enjoy strong and healthy smiles with a summertime checkup.
Checkups
Each visit, you or your family member will sit down while our team examines the teeth and gums. Using advanced digital x-rays and intraoral cameras, we also gathered detailed images of the teeth and gums, as well as the roots, jaw, and oral structures. The images are available instantly chairside, so we can answer questions about the diagnosis, and identify a host of common problems in the early stages, such as tooth decay, infection, gingivitis, and gum disease. We also look for TMJ disorder and bruxism (teeth grinding). For kids, we also make sure primary teeth are falling out as expected, and that permanent teeth are erupting properly. For adults, we will screen for oral cancer.
Cleaning the Teeth to Remove Plaque
In the same sitting, we also complete a procedure that brightens teeth, freshens breath, and lowers the risk of tooth decay and gum disease. A dental cleaning enables our team to completely remove all plaque and tartar from the teeth, a harmful buildup that would otherwise weaken enamel and inflamed gum tissues. We use an ultrasonic scaling device and a manual tool, and complete the procedure by polishing your smile. This procedure helps kids and adults alike!
Good Summertime Smile Habits
To enjoy healthier smiles this summer, make sure your children continue to take time to brush and floss daily, as sometimes kids lapse in these habits over the summer break. You should also take time to brush and floss properly! Try to offer healthy, smile-friendly snacks, such as fresh fruits and vegetables. Remember, to drink plenty of water, as you stay hydrated during these warm months and also help cleanse your mouth. While sports drinks may be popular, they also contain acids that are harmful for outer enamel. Keep an eye out for swimmer's calculus too, as too much direct exposure between your teeth and high pH levels in chlorinated water could waken enamel and cause sensitivity.
If you have any questions about protecting your oral health, or about scheduling a visit for you or a member of your family for a checkup and cleaning, then contact our team today.
Talk To Your Allen, TX Dentist About Our Exams
We're ready to help you and your loved ones maintain good oral health with preventive and general checkup and cleaning visits. To find out more about our preventive treatments, contact your Allen, TX, dentist, Dr. Torrens-Parker, by calling 469-342-6644.