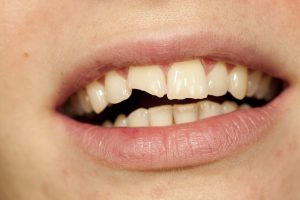 When a tooth becomes chipped, or develops other esthetic issues with the shape and color, then you may need cosmetic dentistry. With dental bonding and contouring, your Allen, TX, dentist can boost smile beauty and transform your teeth in only one visit. In today's blog, we're going to talk about these cosmetic treatment options!
Correcting Cosmetic Issues
How does dental bonding improve the beauty of one or more of your teeth? We may use the procedure to mask permanent teeth stains, the kind that form beneath your enamel and that may not respond to traditional whitening treatments. We could also close unsightly gaps between teeth, including black triangle spaces. Our team could also repair minor chips and cracks, and provide length to the ones worn down by teeth grinding. Finally, we could reshape malformed teeth as well, all in a single visit!
The Bonding Procedure
The procedure begins with the dentist administering a local anesthetic to ensure you remain comfortable. We then remove any decay and thoroughly clean the tooth. In some cases, we may also etch the outer surfaces before we apply the prepared bonding material. A mixture of glass and acrylic, the composite resin we use is metal-free and can be tinted to blend with the rest of the tooth structure. We even use the same material in our tooth-colored dental fillings! As we cure the composite resin under a light, a sculpt and mold the tooth. Finally, the dentist will thoroughly polish it for a more lifelike appearance. We could even whiten the teeth beforehand to ensure your newly repaired teeth match your brightest possible smile!
Contouring Teeth
We also have another cosmetic treatment we could complete in one visit, and in fact could be completed in the same sitting as your bonding procedure! Dental contouring involves sanding and buffing the outer structure to correct minor esthetic issues. For example, we could smooth out rough patches, grooves, or pits in the outer tooth structure. Our team could repair the appearance of minor chips too, and reshape malformed or overly large teeth too. If you have sharp or pointed portions of your smile, we could correct these as well. If you have any questions about either of these esthetic treatment options, or about professional teeth whitening or dental veneers, then please contact our team today. We want to help you and your family maintain good oral health and a smile that inspires confidence!
Do You Have Questions About Restoring Smile Esthetics?
Our team knows how to use cosmetic dentistry to transform the appearance of your smile in only one visit. To learn more about our cosmetic repair options, then contact Allen Family Dental in Allen, TX today by calling 469-342-6644.