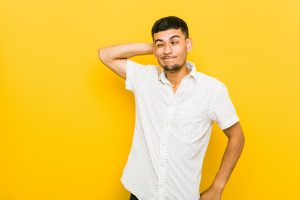 While it is important to make sure your daily oral care routine is effective, it is also important to stay consistent with professional teeth cleanings. When you arrange professional teeth cleanings, you undergo care that can remove plaque buildup as well as tartar, which reduces your risk for developing problems with tooth decay or gum disease. At our Allen, TX dentist's office, we provide patients with thorough teeth cleanings whenever they see is for a preventive dental exam. Through these services, we can help you stay on top of your smile care needs and maintain your oral health.
Is Your Smile Safe From Tartar Buildup?
You can do a good job stopping tartar buildup from occurring when you consistently brush and floss your teeth. By doing so, you remove any accumulating plaque that can form. However, if plaque deposits form and harden into tartar, those deposits can remain in place despite your daily care. Without professional teeth cleanings, tartar buildup will remain in place and threaten to cause problems that require restorative dental work.
What To Expect During A Preventive Appointment With Us
When you come in for preventive dental care at our practice, you can look forward to a professional cleaning of your teeth, as well as a close evaluation of your smile. The evaluation allows us to look for any signs of dental trouble that might require care. The cleanings help you maintain a healthy, cavity-free smile, as your hygienist will clear away the plaque and tartar buildup that can cause trouble for you.
We Are Also Ready To Help If You Need To Undergo Restorative Treatment
If you need to arrange a restorative dental procedure after a dental exam, we can talk to you about what to expect when making plans for your care. The type of treatment that you undergo will depend on how serious your cavity is. While a smaller cavity can be treated with a dental filling, it is possible that a dental crown will be needed for a larger amount of decay. You can limit your risk for problems that are serious enough to require a dental crown when you schedule checkups consistently. This is because appointments create opportunities to find decay before there are complications to worry about.
Schedule Your Teeth Cleaning At Our Allen, TX Dentist's Office
Your Allen, TX dentist's office is ready to help you protect your smile by providing consistent preventive dental care. During your visits, we use a combination of thorough teeth cleanings and detailed evaluations to keep your smile in good health. Our practice welcomes patients of all ages, and we are able to provide cosmetic, restorative, and prosthodontic services in addition to preventive care. To find out more, or to schedule an appointment, call our Allen, TX dentist's office today at (469) 342-6644.