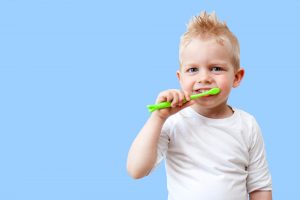 Your kids have so much to learn in life, and they can depend on you for guidance as they start to mature and grow. When it comes to teaching them how to take care of their teeth, you do not have to feel like you are their only resource. Our Allen, TX dentist's office is proud to provide all-ages care, which includes care for kids. During pediatric dental exams, we can offer important services that adults receive during routine dental checkups, but these visits also cover instructions on practicing better oral hygiene at home. Through a combination of in-office care and helpful guidance, we can provide kids with support to keep their teeth safe as they grow up.
Providing Guidance To Kids At An Early Age
Around the time your child turns two, we recommend that you bring them in for their initial appointment. At this time, our goal is to make them feel welcome, and to give them a visual inspection. After this first visit, sometimes known as a Happy Visit, your kid can be more comfortable when they return for regular pediatric care. While these appointments can feature the same kind of evaluations and cleanings patients of all ages enjoy, your dentist can put time and effort into making these visits easier for your kids to adjust to.
Regular Pediatric Visits Help Kids Stay On Track With Good Oral Health Habits
In addition to providing teeth cleanings and reviews, your dentist can take time out of a visit to offer instructions on smart at-home care. Your child can absorb these lessons at an early age, which can make them more comfortable with practicing routine brushing and flossing at home. These visits also allow your dentist to talk about the threat cavities pose, and why kids should be careful about consuming too much sugar.
You Can Set A Positive Example For Your Kids When It Comes To Oral Health
Your dentist can provide in-office care and lessons on oral hygiene to your kids, which can help them do a better job taking care of their teeth. Even with this extra support, you can do your part to help them by setting your own positive example. Model good habits for brushing and flossing for your child when they first start to clean their teeth on their own, and be careful to limit sugar for everyone at your dinner table. By doing this, and keeping up with your own oral health needs, you can successfully make your children aware of just how important a healthy smile can be!
Allen Family Dental Can Help You Protect Your Kids Against Oral Health Trouble
At Allen Family Dental in Allen, TX, patients of all ages can look forward to important dental care during every routine visit. For more information, or to make an appointment for yourself or a family member, call Allen Family Dental today at (469) 342-6644.