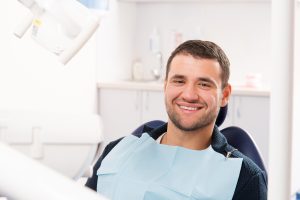 You can – and should – keep tartar from forming on your teeth with daily care. By brushing and flossing thoroughly, you can remove plaque buildup before tartar ever has an opportunity to form, and become stuck to your teeth. Unfortunately, when this substance does form, brushing and flossing will not help you remove it. At our Allen, TX dental office, we can remove any tartar deposits that have accumulated on your smile during your routine dental cleaning. This is part of care provided to people at every preventive dental exam. If tartar deposits are not removed, they can continue attacking your teeth and gums, and create problems that require restorative dental treatment.
Tartar Can Remain In Place Even As You Brush And Floss
Tartar deposits are simply too tough to be removed with brushing and flossing alone. While plaque can be cleared away with responsible daily oral care, tartar can persist even when you apply considerable force to cleaning your enamel. With this in mind, you should note that consistency is more valuable to your preventive care routine than brushing with greater force. Greater force during brushing can actually create problems, as you can wear down your enamel over time.
How Often Should I Undergo An Expert Teeth Cleaning?
Semiannual dental exams and cleanings should happen on a six month basis, unless your dentist has told you to follow something different. Six month intervals are close enough to ensure that if a problem has formed between appointments, it can be treated before it creates complications. For example, if your dentist finds a cavity during an evaluation, it can be restored with a dental filling. If you ignore the need for professional dental care until you have an aching tooth, that tooth could require a dental crown and root canal treatment.
Additional Reasons To Keep Up With Preventive Care
By staying consistent with preventive care, you can receive important feedback about the condition of your teeth and gums. This protects you against tooth decay, and it can help you avoid the issues that advanced tooth decay can create. Your appointments also lead to reviews of your smile to see if problems like TMD or teeth grinding need to be addressed. Treating these issues can help ease chronic pain, and stop you from harming your teeth by grinding or clenching.
Schedule Your Next Teeth Cleaning At Allen Family Dental
Allen Family Dental is ready to help you fight tartar at your next routine dental cleaning! As part of the routine dental services recommended to patients, dental cleanings help you avoid future problems like tooth decay and gum disease because they remove harmful agents that you can struggle to address through brushing and flossing alone. If you would like to arrange a consultation with Dr. Torrens-Parker or Dr. Lizardi, call Allen Family Dental in Allen, TX, today at (469) 342-6644.