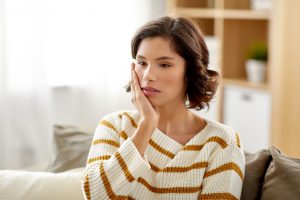 When you start to suffer from dental pain or experience a dental injury, you might find waiting for an appointment difficult. At our Allen, TX dental office, we provide our patients with access to emergency dental visits when they need them. In the event that you need an injured tooth restored, or you find yourself with significant dental discomfort, we can bring you in for the appropriate restorative dental care without a frustrating delay. It is important to act quickly when something might be wrong with your oral health. Your tooth's condition can worsen over time, and that can lead to new problems and more involved treatment.
Injuries And Issues With Dental Pain Can Call For Prompt Treatment
If your tooth is badly chipped or cracked, broken, loosened, or knocked out completely, you can require urgent attention to restore it. Injuries often cause more than just pain and cosmetic concerns. You can wind up with a painful infection that threatens the long-term health of your tooth while also putting you at risk for further health issues. At your emergency appointment, we will take care to address your discomfort, but we also take the time to fully examine your tooth and determine how we can best restore its condition. As part of our evaluation, we will see to it that you have a root canal procedure if there is a concern about internal tooth problems.
We Provide Modern Restorative Treatment For Dental Damage
If your tooth is damaged in an injury, it can be necessary to affix a dental crown over it for long-term protection. Crowns are custom-made restorations that deliver lasting support for a vulnerable tooth, as well as assistance with biting and chewing. If you worry about the way a crown might look when you smile, you can be glad to know that we can provide a restoration made to match the color and texture of your enamel.
We Can Restore Your Smile If You Lose A Tooth Because Of Injury
If possible, we will set a dislodged tooth back in place so that your smile remains complete. Unfortunately, the damage you suffer during a dental emergency may leave a tooth in such poor condition that it must be replaced. In this case, we can discuss the advantages of modern prosthodontic support. With a dental implant put in place to hold your prosthetic, you can enjoy reliable biting and chewing support, and feel comfortable with the way your smile looks after treatment.
Allen Family Dental Is Ready To Provide Urgent Care For Patients
In addition to helping our patients maintain healthy smiles during routine care, Allen Family Dental is proud to make emergency dental services available. We understand that the unexpected can happen, and that you can wind up in need of urgent attention for a painful and unsightly dental injury, and we are prepared to help. To book an appointment with Dr. Torrens-Parker or Dr. Lizardi, call Allen Family Dental in Allen, TX, today at (469) 342-6644.