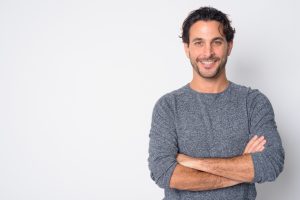 A relatively small problem with your smile can command more attention than you might like. If you have a chipped or cracked tooth, a gap because of an undersized tooth, or an isolated issue with discoloration, our Allen, TX dental office can recommend a cosmetic bonding procedure. Bonding will see your tooth's appearance restored with an application of composite resin to hide visible flaws. Because this cosmetic dental procedure does not require the placement of a custom restoration, the work can be completed in as little as one appointment. Our goal is to help patients feel fully confident in the appearance of their smile after a cosmetic procedure. Because of this, we provide personalized care, and access to a range of procedures that can help you see the results you want.
Bonding Procedures Effectively Restore Misshapen And Discolored Teeth Without Restorations
Because of past dental damage, or simply due to a tooth's flawed development, your smile may be marred by conspicuous flaws. If this is the case, we can discuss restoring the look of those teeth through a bonding procedure that offers natural-looking corrections. Through the application of biocompatible composite resin, we can hide damages, close a gap between teeth, improve a tooth's color, or even add to its size.
Arranging Your Dental Bonding Procedure
The goal during a dental bonding procedure is to preserve your natural appearance while restoring any flaws that currently affect how you look. Before moving forward with a bonding procedure, we can carefully plan work in order to hide all of the problems that currently affect you. The material is applied directly to your enamel, and shaped in order to hide damages and other flaws, while making any recommended changes to its size. The composite resin used for treatment bonds with your enamel, so it can be trusted to remain in place without issue.
Set Up A Consultation To Learn About All Of Your Cosmetic Treatment Options
If you are ready to explore your different cosmetic treatment options, but unsure of what procedure might be right for you, we can arrange a consultation to discuss the benefits of different treatment options. If you want to see long-lasting and striking improvements, we may suggest having porcelain veneers crafted and placed on your teeth. We can also talk to you about directly dealing with teeth stains by performing a whitening procedure.
Talk To Allen Family Dental About Scheduling A Cosmetic Bonding Procedure
At Allen Family Dental, patients who are ready to improve their smile can be excited to learn about the convenience of a cosmetic bonding procedure. This treatment can be complete after just one appointment, and it can help with a range of flaws. To learn more, or to set up a visit with Dr. Torrens-Parker or Dr. Lizardi, call Allen Family Dental in Allen, TX, today at (469) 342-6644.