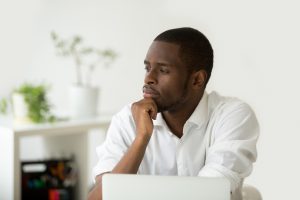 A root canal procedure can put a stop to a potentially severe problem with your tooth. This restorative dental treatment is called for when a person has a problem that has infiltrated the inner chamber of their tooth. This space, known as a tooth's pulp, houses living tissues that sustain it. If you need a root canal, but try to avoid the procedure, your tooth can grow sensitive, and become a constant source of pain. If you keep putting off treatment, you may lose your tooth, and develop new problems! Our Allen, TX dental practice provides root canals in a friendly, comfortable environment, so your oral health trouble can be stopped before frustrating complications arise.
Root Canal Procedures Address Serious Internal Tooth Problems
While people sometimes exhibit a fear of root canal treatment, you should be aware that an internal tooth infection can have a truly scary effect on your health! This treatment is recommended whenever a person is starting to show signs of having an infected tooth. Your dentist can put a stop to a worsening condition that could eventually cause you to develop a more severe infection after bacteria spreads through a tooth's root. By undergoing a root canal, you can ensure that your tooth is saved, and protect yourself against some truly unwelcome health complications.
What Can You Expect When You Come In For A Root Canal?
At our practice, we take pride in making our patients feel at ease, even when they need more involved work on their smile. We take a modern approach to your smile care, and use anesthesia to manage possible discomfort. Our goal when working with you is to make sure your tooth is saved, and to preserve your smile. If you need a root canal for a tooth that is easily seen when you smile, speak, or laugh, we can provide support for it with a dental crown made to closely match the look and color of a natural tooth.
We Can Help You Avoid Problems That Make Root Canals Necessary!
At every regular dental exam, your smile is being closely studied for any evidence of a problem that should be treated. When issues are caught in their early stages, they can be addressed before you ever have concerns about an infected tooth. Because your visits also include professional teeth cleanings, staying consistent with your visits can help you avoid these issues entirely, and keep your smile in great health!
You Can Schedule A Root Canal Procedure At Allen Family Dental!
At Allen Family Dental, our patients can count on modern care in a friendly atmosphere when they need to arrange a root canal procedure, or any other restorative treatment. If you would like to schedule an appointment with Dr. Torrens-Parker or Dr. Lizardi, call Allen Family Dental in Allen, TX, today at (469) 342-6644.