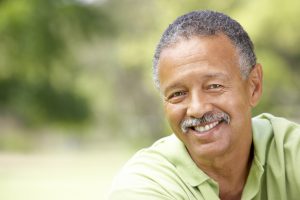 Sometimes, treatment for a problem affecting  a single tooth is just a small part of a person's overall oral health needs. Individuals who skip regular dental exams can allow several issues to form, and affect their oral health. By the time they finally seek treatment, they may be in need of multiple procedures to properly restore their smile and oral health. At our Allen, TX dental practice, we understand how several problems can develop, and create understandable concern over the future of your smile. To help you fully recover from these issues, we can arrange a full-mouth reconstruction plan. This plan will lay out your different needs, and set up treatments that help you successfully restore your oral health!
Reviewing Your Oral Health And Cosmetic Issues
A full-mouth reconstruction is called for when a person has multiple issues standing between them, and a truly healthy smile. During an initial review, we can take an account of every issue that might be impacting your appearance, and your oral health. These problems can include dental decay, damage, missing teeth, or teeth that have visible cosmetic flaws. Once your review is complete, we can start working on a course of action that addresses all of your needs, while making sure you feel comfortable committing to the plan.
What Kind Of Procedures Are Performed During A Full-Mouth Reconstruction?
Patients who begin a full-mouth reconstruction can have different needs. For some individuals, no replacement teeth are needed. For others, it may be necessary to restore a full dental arch. All-On-4 dental implants can be put in place to permanently secure a denture in this case. You may also need work done to address active cavities, which can call for the placement of dental crowns, or dental fillings. To help you feel more confident in the way you look, teeth can also be restored with porcelain veneers, which hide cosmetic issues.
Preserving Your Improved Smile
We are ready to do more than just restore your smile – we can also help you preserve these improvements! At every routine dental exam, you can count on a quality teeth cleaning, as well as an evaluation that can determine if any new issues need to be dealt with.
Talk To Allen Family Dental About Starting A Full-Mouth Reconstruction
Allen Family Dental is ready to help patients work their way through a full-mouth reconstruction! If you have questions about this procedure, or if you are curious to see how the right plan can improve your smile, let us know! Of course, we are also ready to take care of individuals who are looking to book routine checkups in order to preserve their oral health. To arrange your consultation with Dr. Torrens-Parker or Dr. Lizardi, call Allen Family Dental in Allen, TX, today at (469) 342-6644.