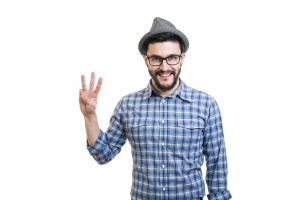 When you take dental care seriously on a daily basis, and attend regular dental exams on a six month basis, you take steps that can ensure you never need a dental crown. Daily preventive care will help you keep your teeth cavity-free, but if decay does become an issue, semiannual checkups make it possible to have the matter addressed when a dental filling is still appropriate. While your goal should be to avoid the need for a dental crown, you can be happy to know that at our Allen, TX dental practice, we provide durable, dependable crowns that can support your smile, and your bite function, for many years!
1. Your Crown Should Provide You With Support When You Bite And Chew Food
When a dental crown is put in place, it keeps your vulnerable tooth safe by keeping it covered, and by handling all biting and chewing pressure on its behalf. Because the crown needs to be strong enough to absorb considerable force on a frequent basis, the materials used are remarkably strong. You can be happy to know that for teeth that are visible when you smile, durable materials that still imitate the look of your enamel can be used.
2. You Can Have A Custom Crown Designed To Look Like Your Natural Tooth
You may be alarmed to discover you will need a dental crown for a tooth that is easily visible when you speak and smile. While this might seem scary, the problem is not as serious as you might expect, as lifelike dental crowns can be provided. A custom crown can be made that matches the color and texture of your teeth, so there is no cosmetic issue resulting from your restorative dental work.
3. With Proper Care, Your Crown Can Serve As A Permanent Restoration
How long will a dental crown last once it has been placed? Remember that a crown is meant to take on the function of your tooth. When you practice good habits, and you are careful to avoid biting down on hard surfaces, your teeth can last your entire life. If you are not as thorough about oral care as you should be, you can have issues with several teeth that demand professional treatment. The better care you take of your smile, the longer your crown can last. With that said, always let your dentist know if you suspect something might be wrong with a restoration. Leaving this matter unaddressed can expose your vulnerable tooth to new problems.
You Can Have A Durable, Attractive Dental Crown Placed At Allen Family Dental
At Allen Family Dental, we are ready to provide our patients with dental crowns that provide great support, and allow for natural dental function. We can also offer custom crowns that are designed to imitate your natural tooth, so you will not have to worry about esthetic issues. To arrange your consultation with Dr. Torrens-Parker or Dr. Lizardi, call Allen Family Dental in Allen, TX, today at (469) 342-6644.