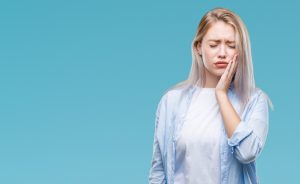 Ideally, you will only see your dentist for regular dental exams. After all, the goal of routine preventive services is to keep your teeth and gums in great health, so you have no problems with your smile to worry about, and no need for restorative dental care. Unfortunately, problems do arise, and in some cases, they can arise unexpectedly. Our Allen, TX dental practice does offer emergency dental appointments for cases where you might need to have a problem addressed as soon as possible. We are ready to provide the appropriate care if you injure a tooth, or if you have problems with dental pain that need to be managed.
What Can You Count On During Emergency Work?
During emergency dental work, your dentist will take care of any discomfort you are feeling, determine what is wrong, and make sure your tooth problems are fully manged. If you have an injured tooth, work can be started to ensure that you have a dependable restoration as soon as possible. If you arrive to your emergency appointment in need of help with unexplained dental pain, an evaluation will be performed to determine what is wrong, before plans are made to take care of you.
We Can Make Sure Your Dental Injury Is Fully Treated
If your tooth is injured, our practice can provide you with any care that you might require. If the injury affects your tooth's inner chamber, causing problems for its living tissues, a root canal procedure can be performed. After this, a dental crown can be placed. Our practice uses custom crowns, and we can make sure that a crown that is visible when you smile is a remarkably close match with your natural teeth.
In some unfortunate cases, an injury will be too serious for the tooth to remain, or be put back in place. We can talk to you about prosthodontic work at this point, so that your smile is effectively restored. A quality prosthetic can offer cosmetic support, in addition to having functional benefits.
Addressing Chips, Cracks, And Other Visible Signs Of Dental Trauma
Your dentist understands that a healthy, attractive smile is important, and that injuries can be both alarming and potentially embarrassing. You may not require restorative dental work after an injury, but you may benefit from cosmetic dental work to hide any chipping or cracking that might hurt your appearance. Make sure you have your dentist check on the health of an injured tooth, even if you are confident that there will be no need for restorative work. By doing so, you can ensure that there are no risks for further damage, and no internal problems that you need addressed.
Allen Family Dental Is Prepared To Help You During A Dental Emergency
Allen Family Dental is prepared to help patients who have a dental emergency! To arrange a consultation with Dr. Torrens-Parker or Dr. Lizardi, call Allen Family Dental in Allen, TX, today at (469) 342-6644. Located in Allen, we also proudly welcome patients from Frisco, Plano, McKinney, Fairview, and all surrounding areas.