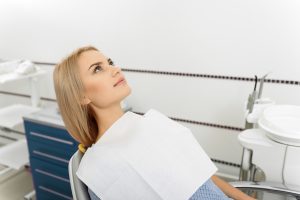 How important is your daily effort to fight the buildup of plaque and food debris on your teeth? If you want to keep your smile looking good, and maintain your oral health, you should put a serious effort into brushing and flossing each day. With that said, you should also remember that your oral care regimen at home is not the only support you have for your smile. Your Allen, TX dentist's office can help you at every routine dental cleaning. In fact, these cleanings actually provide a kind of support you are not able to enjoy on your own time, as your hygienist can remove harmful tartar deposits that your toothbrush and floss will not be able to move.
How Often Should I Undergo A Professional Teeth Cleaning?
A professional teeth cleaning should occur at every routine dental exam, which should happen roughly every six months. This gives tooth decay little time to form between visits, so it is less likely that you will experience complications related to cavities. However, it does leave plenty of time for plaque to gather, and tartar deposits to form, which is why you should practice smart habits between your appointments.
The Role Your Dentist Can Play In Protecting Your Smile Against Oral Health Problems
At every routine evaluation, you are being carefully checked for problems that might be impacting your smile. If tooth decay is found, your dentist can determine what restoration might be needed before arranging your treatment. Patients who have regular exams scheduled can expect to have cavities caught in their earlier stages, when dental fillings are still effective. Those who do NOT attend these exams may leave decay to worsen until a dental crown is necessary.
Taking Care Of Your Teeth And Gums Between Dental Appointments
So you can count on dedicated smile care at every routine visit – what should you be doing between these appointments? Brush at least two times a day, and make sure that when you do, you give yourself at least two minutes to be as thorough as you possibly can. In addition to taking care of your teeth by brushing, take time out to floss once a day. With these habits in place, you can keep yourself well-guarded against plaque. However, you should still make a smart diet a priority, to limit the amount of harm your enamel might incur between cleanings.
Talk To Allen Family Dental About Setting Up Your Next Professional Teeth Cleaning
Allen Family Dental can help you make sure your teeth are thoroughly protected. At every appointment, we offer dedicated cleanings, in addition to the thorough evaluations provided by your dentist. To book a consultation with Dr. Torrens-Parker or Dr. Lizardi, call Allen Family Dental in Allen, TX, today at (469) 342-6644.