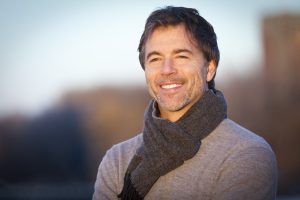 When one tooth appears out of place among its neighbors, it can harm your confidence in your smile. The problem can be even more frustrating if you have several teeth that appear misshapen, either due to their natural development, or because of a dental injury. Your Allen, TX dentist's office can provide support for you in this situation through cosmetic dental work. If you want to improve the shape or size of teeth, you can be impressed at how successful porcelain veneers can be at making these changes for you. At the end of this single procedure, you can observe a profound difference in the quality of your smile!
Correcting The Shape Of Certain Teeth Can Greatly Improve Your Smile
If you have even one tooth that appears to be the wrong shape or size, it can negatively impact the symmetry of your smile, or make it appear uneven. This flaw can be a distraction that seems to overwhelm your appearance, and draw unwanted attention whenever you smile. Fixing this issue can lead to a great boost in your confidence, and to the way you look.
Creating The Right Veneers For Your Smile
To make the appropriate changes to the shape of your teeth, your dentist can talk to you about the way you hope to look after your treatment is performed. In addition to gathering this information, your dentist will carefully measure teeth that are going to receive veneers, to make sure your restorations are the exact shape and size needed to suit your goals. A dental lab will carefully craft these veneers by following the measurements and specifications provided. Once they are ready, you can return to your dentist's office to have them bonded to your teeth!
Ask Your Dentist About The Potential Smile Improvements Cosmetic Work Can Offer
It is possible to change the shape of certain teeth without using custom restorations. A dental bonding treatment can address issues with the shape or condition of your enamel. This process involves the application of a resin material to the surface of teeth, with the material carefully shaped to provide ideal improvements. If your concerns are more concentrated on the color of your teeth, and not their shape, a professional whitening treatment can offer fantastic results, while requiring no changes to your tooth structure.
Talk To Allen Family Dental About Receiving Porcelain Veneers
Allen Family Dental is prepared to help you take on your problems with your smile! We can carefully plan and place custom veneers that improve the shape, size, and condition of teeth that currently hurt the way you look. This is one of the many services that we proudly provide to residents of Allen, TX, and to those in surrounding areas. To arrange a consultation with Dr. Torrens-Parker or Dr. Lizardi, call Allen Family Dental in Allen, TX, today at (469) 342-6644.