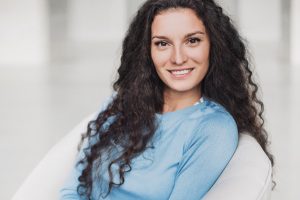 Problems with the condition of your teeth can gradually affect how confident you are in your smile. Wear and tear can be unavoidable, simply because your teeth are tasked with a difficult job. Over time, biting and chewing will create friction that can potentially change their shape, and may lead to your smile appearing older, or less even. You can also face problems because of nightly teeth grinding, which can increase the amount of friction placed on teeth. Your Allen, TX dentist can talk to you about using cosmetic dental work to hide these changes, and restore your appearance. 
A Bonding Treatment Can Improve Your Smile Without Permanent Restorations
Dental bonding work can lead to attractive changes for your smile, all while avoiding the need for permanent dental restorations. Your smile is changed through a careful application of composite resin. When your dentist places this material on your enamel, it can cover up minor wear and tear, chips and cracks, and even discoloration! Depending on how much work you want to complete, your bonding treatment can take as little as one appointment.
Enjoy Noticeable, Long-Lasting Smile Improvements Thanks To Veneers
If you want to make long-lasting, noticeable changes to your smile, porcelain veneers can certainly help. Your veneers are constructed to provide a custom fit over teeth. Once they are created, they are affixed to the front of teeth to hide any visible flaws. Veneers provide a more durable answer for your smile than a bonding treatment. With that said, this process requires lab-made restorations, which means your procedure will require at least two appointments.
Your Dentist Can Help You Improve Your Smile, And Your Oral Health
While some wear and tear can be inevitable, your dentist can warn you if there is a potential issue with excess harm. By identifying signs of nightly teeth grinding, your dentist can make sure you have a custom mouth guard to protect your smile while you sleep. This problem is one of many that can be identified during a routine oral health exam. Your regular checkups are important if you want to make sure your oral health, and your appearance, can be sustained over time.
Talk To Allen Family Dental About Restoring Your Quality Smile With Cosmetic Work
Allen Family Dental is ready to take on problems that affect your smile! Our practice offers multiple cosmetic dental procedures, so you can count on enjoying work that addresses any issues with the way you look. Our practice is also prepared to help you deal with oral health matters. We proudly serve the Allen, TX community, as well as those in neighboring and nearby areas. To book a consultation with Dr. Torrens-Parker or Dr. Lizardi, call Allen Family Dental in Allen, TX, today at (469) 342-6644.