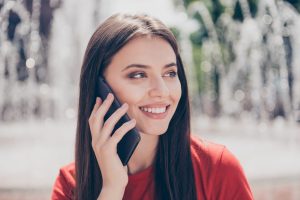 People who feel their teeth have become discolored can find that store bought whitening products sometimes struggle to return their smile to their desired level of brightness. As time passes, and stains accumulate on your enamel, particles that affect the color of your teeth can build up below the surface of your teeth. While store bought products are effective at taking on surface stains, they can be less helpful when you are trying to make bigger improvements. Fortunately, your Allen, TX dentist's office can provide you with a professional whitening kit that makes bigger changes possible.
Can A Professional Whitening Treatment Really Make A Noticeable Difference?
A professional whitening kit provides you with prescription strength whitening gels, and custom kits you can use to evenly apply those gels. The whitening agents available from your dentist are safe to use, and they offer a more potent answer to discoloration than store bought materials. As a result, you can see a remarkable change in how you look at the end of your daily whitening treatments.
Make Sure The Cosmetic Procedure You Select Is The Right One For Your Needs
People who feel their teeth have become discolored may have issues because of intrinsic discoloration. Intrinsic discoloration refers to any internal change to a tooth that affects its color. You could have an issue with this problem after taking certain medications, or because of an injury that affects the look of your tooth. Patients who experienced stronger cases of fluorosis may recognize this problem as well. While a professional whitening kit can be less effective in these circumstances, you can still speak to your dentist about alternative cosmetic dental procedures.
During a dental bonding treatment, your dentist will carefully apply a resin material that matches the look of healthy enamel. In addition to hiding problems like chips and cracks, this can be an effective means of covering up problems with intrinsic discoloration.
Porcelain veneers are custom-made shells that your dentist will carefully bond to the front of your teeth. When your veneers are in place, they can cover up any cosmetic issues that hold back the way you look. This can take longer than a dental bonding treatment, but it can serve as a more durable cosmetic solution.
Changing Your Habits To Preserve Your Appearance
Making changes to your daily habits can help you avoid an issue with new teeth stains. Coffee and tea can provide important energy boosts, but both are capable of leaving stains on your enamel. Other dark liquids, like red wine and soft drinks, can create problems as well. Your dentist can offer tips on maintaining your brightened smile after a whitening treatment.
Talk To Allen Family Dental About Receiving A Professional Whitening Kit
A professional whitening kit provided at Allen Family Dental can help you attain a better, brighter smile you are excited to show off to the world! To learn more abut this, or to book an initial consultation with Dr. Torrens-Parker or Dr. Lizardi, call Allen Family Dental in Allen, TX, today at (469) 342-6644.