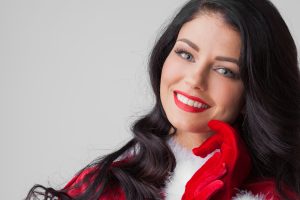 Do you regularly find morning pastries or doughnuts in your office break room? Is it hard to make it through your afternoon without a cup of coffee? Small habits developed at work can become a real problem for your smile if you are not careful. One of the first problems is one you encounter before your day at the office even begins – if you rush through your morning, you may do a poor job brushing your teeth. During your time at work, your snack habits can lead to an increased cavity risk, and problems with teeth stains. When you visit the office of your Allen, TX dentist, you can count on positive smile care. By changing up your routine at work, you can also keep your teeth in better shape at your own office.
Bad Workday Habits Can Lead To Serious Cavity Troubles
If your snack habits at work are less than commendable, you could experience cavity troubles. Between sugar-heavy morning treats, and the kind of sticky, sugary products found in the typical vending machine, your smile can be exposed to harmful agents throughout the day. Smarter snacking can help you. You can also protect your teeth by drinking more water, which can flush away food debris and serve as a substitute for sugary beverages, and caffeinated drinks that can stain teeth.
Take The Right Steps At The Start Of Your Day To Keep Your Smile In Good Shape
Giving yourself a little more time in the morning to clean your teeth, and pack healthy snacks, can do wonders for your smile health. If you have trouble dragging yourself out of bed, packing snacks the night before may be more effective. Still, you should regularly dedicate time for your smile – you should spend at least two minutes every time you brush.
Allen Family Dental Can Help You Protect Your Smile, And Avoid Problems
At Allen Family Dental, patients can enjoy important smile care every time they come in for a visit! To plan a consultation with Dr. Torrens-Parker or Dr. Lizardi, call Allen Family Dental in Allen, TX, today at (469) 342-6644. Located in Allen, we also proudly welcome patients from Frisco, Plano, McKinney, Fairview, and all surrounding areas.