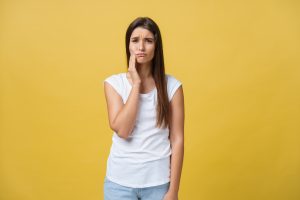 What do you need to worry about after a tooth injury? The right approach to this issue can depend on how severe the problem is. If your tooth is loose, completely dislodged, or badly injured, emergency dental care can be crucial. Your Allen, TX dentist's office will work with you to make same-day care possible in the event you need urgent attention. Your injury can benefit from modern restorative dental care, which can focus on preserving your smile while also defending you against oral health problems. It should be noted that in the case of a milder injury that leaves you with a chipped or cracked tooth, cosmetic dental work may be the right approach.
Seeking Prompt Treatment After An Injury Can Help You Avoid Problems
When you receive prompt dental care, you can have a better chance at saving a tooth after an injury. Your dentist's immediate concern will be addressing your discomfort. Once this is addressed, the attention can turn to restoring your smile. If your tooth can be saved, a dental crown can be required – fortunately, there are modern crowns that can blend in with your smile. In the event a tooth cannot be saved, you can enjoy the advanced support that comes from a dental implant.
The Right Dental Work Can Repair Your Tooth, While Also Restoring Your Smile
Modern restorative dental work is about more than just addressing pain, or damage. With the right materials, it is possible for your dentist to make sure your smile still looks good after you experience trauma. For more minor issues, cosmetic dental care can make discreet corrections to flaws like chips, or cracks. More significant injuries can be addressed with restorative dental work.
Patients Can Count On Emergency Care From Allen Family Dental
You can look forward to quality emergency dental work when you are a patient at Allen Family Dental! Our practice will take care to bring you in for same-day care after an emergency, so your discomfort, and your injured smile, are promptly treated. To learn more, call Allen Family Dental in Allen, TX, today at (469) 342-6644 to meet with Dr. Torrens-Parker or Dr. Lizardi. Located in Allen, we also proudly welcome patients from Frisco, Plano, McKinney, Fairview, and all surrounding areas.