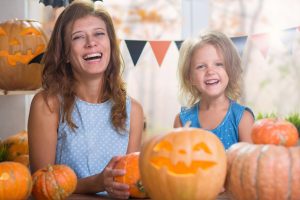 During the Bach And Broomsticks event at Watters Creek, you and your family can enjoy an evening of great Halloween fun! On Saturday, October 20, you can show up to experience plenty of fun games and activities. There will be craft areas, face painting, and much more! This experience promises to be good seasonal fun for the family! It can be hard to imagine Halloween without candy. Plenty of kids (and adults) can be excited at the idea of having so many treats in arm's reach. However, too many sweets can lead to problems that call for your Allen, TX dentist's attention. Make sure you practice moderation, and stay on top of your oral care needs!
When:
Bach And Broomsticks will take place on Saturday, October 20. There will be games and activities starting at 12 pm. At 7 pm, the final concert of the season for the Concerts By The Creek series.
Where:
Watters Creek is located at 970 Garden Park Drive, Allen, TX.
Cost:
This event is FREE for families to attend!
Activities Include:
During the day, there will be several Halloween-themed games, craft stations, and other activities for families to enjoy. In the evening, you can enjoy live music thanks to the Concerts By The Creek series.
For More Information:
For more information about this event, click here.
Schedule Your Next Dental Appointment At Allen Family Dental!
At Allen Family Dental, our practice is proud to offer a variety of valuable services to families in and around Allen, TX. To schedule a consultation with Dr. Torrens-Parker or Dr. Lizardi, call Allen Family Dental in Allen, TX, today at (469) 342-6644. We also proudly welcome patients from Frisco, Plano, McKinney, Fairview, and all surrounding areas.