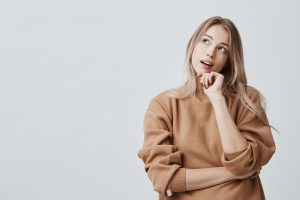 Restoring a tooth after a cavity means protecting it against a new buildup of bacteria, and an infection.It also means avoiding a problem with functional instability. While your tooth structure is not able to rebuild after a cavity, you still need to be able to bite and chew properly. A dental filling occupies the area where decay had to be removed from your enamel. Through its presence, it can help you avoid infection, and add support needed to maintain its condition against bite pressure. Your Allen, TX dentist's office provides tooth-colored fillings for patients who need cavity work. In addition to matching the appearance of your enamel, this restoration can be relied on for many years, even as your tooth faces the impact and strain of biting and chewing.
Modern Fillings Can Be Attractive And Durable
Restorative dental work from your dentist can have functional and cosmetic benefits. A filling is not used in every situation – your tooth may need more support if your cavity is larger. With that said, when situations call for a filling, the expectation is for that filling to perform its service effectively for many years. In the case of a modern, tooth-colored filling, those expectations involve smile support as well as protecting your tooth structure.
Advanced Cavities Can Require More Care Than You Can Count On From A Filling
So what happens if a cavity is just too harmful to make a filling appropriate? These situations can be addressed with the placement of a dental crown. A crown involves work on the remaining tooth structure, as this restoration completely covers the tooth above your gum line. Once you have your crown, it will protect you during routine biting and chewing, while helping you avoid future infections. Several material types can be used to make a crown, including materials that provide a lifelike restoration.
Talk To Allen Family Dental About Receiving A Tooth-Colored Filling For A Cavity
You can count on dedicated restorative care when you seek treatment at Allen Family Dental. The tooth-colored fillings provided are able to protect a tooth, while also preserving its natural appearance. To arrange your appointment with Dr. Torrens-Parker or Dr. Lizardi, call Allen Family Dental in Allen, TX, today at (469) 342-6644. Located in Allen, we are also proud to welcome patients from Frisco, Plano, McKinney, Fairview, and all surrounding areas.