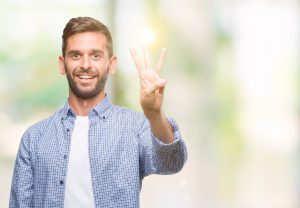 By taking the time to diligently brush and floss your teeth, and keeping up with routine dental exams, you can give your smile great protection. Unfortunately, our smile risks can change, and the kind of care that might feel flawless today can be insufficient at a different date. October can be an especially trying time for teeth, simply because Halloween candy seems to be everywhere! If you overindulge, your teeth could face the negative effects of too much sugar. Your Allen, TX dentist's office can help you by offering routine evaluations, and professional dental cleanings. If you want to make sure you are protected, even around Halloween, be mindful of what you – and your family – do during this holiday.
1. You Can Make Arrangements To Limit How Much Candy Your Kids Consume
One issue with Halloween is that it can be tough to persuade kids to limit their candy consumption. If you make arrangements with them to provide portion control, you can help them avoid the troubles with tooth decay that sugar can bring.
2. Oral Hygiene Is Always Important, But Good Habits Are Especially Important This Time Of Year
Each day, you should brush your teeth at least two times, and floss at least once. While consistency is key year-round, remember that bad habits in October can be especially perilous.
3. Your Kids Aren't The Only Ones Who Need To Be Careful About Eating Too Much Candy!
Is there a full candy dish waiting for you at the office? Are you keeping a little too close of an eye on the trick-or-treaters' candy? Be prepared to fight your own sugar cravings during Halloween. Having healthy snacks on hand can help you limit your appetite for goodies.
Allen Family Dental Can Help You Keep Your Smile In Good Shape
You can look forward to dedicated smile care when you schedule appointments at Allen Family Dental! Our practice is proud to help patients by offering detailed oral health reviews and cleanings, and we can provide care when you suffer tooth decay! You can arrange your consultation with Dr. Torrens-Parker or Dr. Lizardi by calling Allen Family Dental in Allen, TX, today at (469) 342-6644. Located in Allen, we also proudly offer our services to families from Frisco, Plano, McKinney, Fairview, and all surrounding areas.