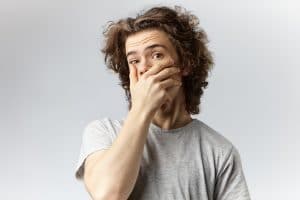 Natural wear and tear can affect people to varying degrees. Because your teeth are routinely involved in biting and chewing, friction is unavoidable, and that friction can result in the erosion of your dental material. Unfortunately, this may result in changes that affect your appearance in ways that you find less than thrilling. If you are worried that your smile now appears uneven because of wear and tear, talk with your Allen, TX dentist about cosmetic dental work. The right treatment can make your teeth appear naturally healthier. You can enjoy treatment options that lead to stunning results! If your wear and tear is due to a frequent teeth grinding habit, this issue can call for correction before you start cosmetic work.
Using Cosmetic Dental Work To Address Minor Wear And Tear
Through the placement of porcelain veneers, your dentist can cover up the effects wear and tear have had on your smile. Veneers are custom shells that fit discreetly over your teeth. When in position, they hide superficial dental damage, while also correcting for any other issues with the shape and size of teeth. They can even offer improvements to your smile color!
Can Dental Wear And Tear Impact The Health Of My Teeth?
If the degree of wear and tear you experience is significant, it can result in problems that impact your oral health. If your problems are connected to teeth grinding, you could wind up damaging teeth badly enough to require restorative dental work. During routine dental exams, your dentist can monitor the condition of your teeth, so that potential signs of excess wear and tear can be identified and addressed.
Allen Family Dental Can Help You Deal With The Effects Of Dental Wear And Tear
If you are worried about the effects of wear and tear on your smile, make time to discuss your concerns with Allen Family Dental! You can find that the right cosmetic dental procedure can lead to great improvements. To arrange your consultation with Dr. Torrens-Parker or Dr. Lizardi, call Allen Family Dental in Allen, TX, today at (469) 342-6644. Located in Allen, we also proudly welcome patients from Frisco, Plano, McKinney, Fairview, and all surrounding areas.