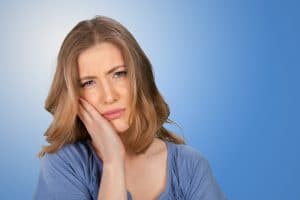 A tooth injury is already a problem on its own – when you experience dental damage, and feel unsure of what to do next, you can be particularly distressed. What are you going to do in the event of a dental emergency? How can you put a stop to your discomfort, and start treatment to recover your smile? You can be relieved to know that your Allen, TX dentist's office can provide support in situations where urgent care is called for. Patients of record can even arrange treatment outside of office hours by using our answering system to make the needed arrangements. 
We Can Provide Our Patients With Prompt Care If They Experience An Emergency
Our patients can count on care when they find themselves in need of emergency smile support. The first course of action will be addressing your discomfort, so that you no longer have pain to deal with. Once this immediate work is finished, your dentist can talk to you about what kind of treatment is needed to best restore your smile.
Will My Dental Emergency Result In A Change To The Way I Look?
While your first priority can be addressing tooth pain that stems from your injury, you may have real questions about the condition of your smile. Fortunately, your dentist can provide modern restorations that enable you to maintain your appearance. Porcelain and zirconia dental crowns can be constructed so that they look remarkably like your teeth, so that your restoration appears attractive, and natural.
Some dental injuries can be less severe when it comes to your oral health, while still causing cosmetic problems. If you have a tooth that is superficially chipped or cracked, and you want to address its impact on your appearance, you and your dentist can discuss cosmetic dental treatment.
Allen Family Dental Can Help Patients Who Experience A Dental Emergency
At Allen Family Dental, patients of record can depend on quality care, even in an emergency situation. Our practice can provide you with the smile support you need to enjoy a great recovery from your injury. If you would like to meet with Dr. Torrens-Parker or Dr. Lizardi, call Allen Family Dental in Allen, TX, today at (469) 342-6644. Located in Allen, we also proudly welcome patients from Frisco, Plano, McKinney, Fairview, and all other nearby communities.