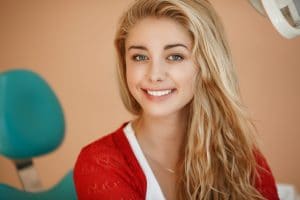 If you want to keep cavities at bay, take time out of every day to floss, and make sure you brush thoroughly at least twice a day. These steps are important, but it is also important to remember they are not a substitute for dental care. Professional teeth cleanings, which occur during every routine preventive visit, can offer a necessary level of support. During a checkup at your Allen, TX dentist's office, you can undergo a detailed cleaning that involves removing tartar, and carefully clearing away harmful debris in areas that are hard to reach on your own. Without these regular professional appointments, you can have a harder time avoiding problems requiring restorative dental care. 
Why You Need To Take Tartar Seriously As A Smile Threat
Tartar can be frustrating, because once an accumulation forms, your brushing and flossing efforts will not remove the material from your teeth. This means that tartar will have the opportunity to continually cause harm, which can lead to tooth decay. Tartar deposits at your gum line can also put you at a potential risk for periodontal issues. Buildups of tartar, and dental problems those buildups can cause, can be identified during a routine dental exam.
Daily Care Helps You Avoid A Potential Buildup Of Tartar
Effective brushing and flossing habits are key if you want to stop tartar from forming. Floss each day, and make sure you move the string in a vertical motion. Brushing at least twice a day, and making a real effort to reach those difficult-to-reach areas, will help you prevent problems due to a lack of diligence. Combining these habits with a diet that is mindful of sugar can help you continue to prevent oral health troubles.
Allen Family Dental Can Help You Maintain A Clean, Healthy Smile
At Allen Family Dental, you and your family can enjoy the kind of quality care that keeps your smile problem-free! We are proud to offer our services to support healthy teeth, and to address oral health problems that may arise. If you wish to set up a consultation with Dr. Torrens-Parker or Dr. Lizardi, call Allen Family Dental in Allen, TX, today at (469) 342-6644. Located in Allen, we also proudly welcome patients from Frisco, Plano, McKinney, Fairview, and all surrounding areas.