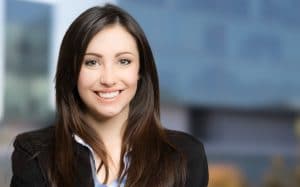 A cracked tooth can potentially develop a worrying infection that impacts your oral health. It can also make it harder to chew, or make you self-conscious about your appearance. Dental damage can always be alarming, particularly when there is pain, or signs of an injury. Even a minor injury can benefit from an examination – you may not realize how bad the damage is, or you could be susceptible to an infection. Your Allen, TX dentist's office can provide you with a detailed review, and the appropriate restorative dental treatment. By taking care of the matter promptly, you can avoid complications that might hurt your oral health, and demand more work from your dentist.
What Can Happen If You Try To Ignore Physical Harm That Affects A Tooth
Ignoring dental damage can lead to upsetting complications. One problem you might experience is with your ability to bite and chew food. If your tooth is weakened by damage, you could worsen its condition. Changing the way you bite and chew can also lead to trouble, as you could develop problems with your jaw joints, and place excess strain on certain teeth. If you feel nagging pain or sensitivity after an injury, you may have an internal issue that calls for a root canal treatment. Failing to seek out care for an endodontic problem can lead to complications, and even put you at risk for losing your tooth!
Your Dentist Can Provide Restorative Care That Preserves The Way You Look
If you need to have a dental crown placed over a cracked tooth, your dentist can provide a custom-made restoration that can fit in with your smile. Modern crowns that are made with porcelain, or with more durable zirconia, can provide cosmetic and functional support that you can depend on for many years.
Talk To Allen Family Dental About Addressing A Cracked Tooth
At Allen Family Dental, you can rely on expert care when you need to seek treatment for a cracked tooth. Our practice proudly offers dedicated oral health support in situations where a patient needs treatment for an oral health issue. To schedule your consultation with Dr. Torrens-Parker or Dr. Lizardi, call Allen Family Dental in Allen, TX, today at (469) 342-6644. Located in Allen, we also welcome patients from Frisco, Plano, McKinney, Fairview, and all surrounding communities.