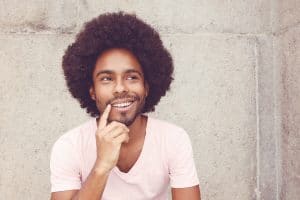 Your dentist will use a modern, attractive dental filling to take care of your tooth when you go in for a cavity treatment. Dental fillings are not used in every case where a person needs restorative dental care. If your tooth suffers too much harm, a filling may lack the necessary support to keep it protected. With that said, patients who seek out care for a cavity in time will be able to count on great support from this discreet, long-lasting restoration. If you want to make sure any issue you have with tooth decay is caught in time, keep up with your regular dental exams.
Addressing Tooth Decay, And Providing You With A Natural-Looking Dental Filling
Addressing tooth decay will first involve removing all infected tissue from your tooth. If this does not take place, that infection will spread, and continue doing damage. Once your dentist has removed all decay, they will go about placing your restoration. A dental filling is referred to as a "filling" because that is essentially what it does – it will fill in the space left behind by decay. Because your dentist uses composite resin fillings, this will not affect your appearance. You can enjoy long-lasting support, as this material will actually bond directly to your tooth.
What To Expect From A Cavity Treatment That Calls For More Than A Dental Filling
A more advanced cavity that calls for more than a filling will take more involved care. If the cavity is severe enough to cause an internal infection, a root canal treatment needs to take place. Teeth that need more significant support will be fitted with dental crowns. Crowns completely cover a tooth above your gum line. Fortunately, they can be made to look like your natural tooth, so your smile can be preserved.
Talk To Allen Family Dental About Receiving A Dental Filling
At Allen Family Dental, you can count on great restorative dental care whenever you find yourself dealing with a cavity. We are proud to offer fillings and crowns that can protect your smile, while also preserving the way you look. To book your appointment with Dr. Torrens-Parker or Dr. Lizardi, call Allen Family Dental in Allen, TX, today at (469) 342-6644. Located in Allen, we also proudly welcome patients from Frisco, Plano, McKinney, Fairview, and all surrounding areas.