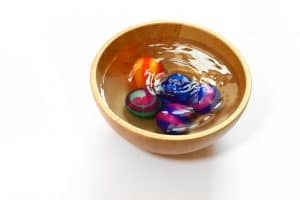 On Saturday, March 31, you can enjoy Easter fun with an underwater twist! Allen's Don Rodenbaugh Natatorium is set to host a special event, the Under The Sea Easter Adventure! In addition to an Easter Egg hunt in the pool, you and your family can enjoy games, activities, a meeting with the Easter Bunny, and a special Easter Egg hunt. Different hunts will be offered, with groups separated by age. Make sure you arrive at least fifteen minutes before your child's Easter Egg hunt time, so that they can be properly checked in, and make sure they have the appropriate swim attire. An admission cost of $10 is required for this activity.  
When:
The Under The Sea Easter Adventure is taking place on Saturday, March 31. The first hunt is scheduled for 10 am.
Where:
This Easter activity is taking place at the Don Rodenbaugh Natatorium, which is located at 110 E. Rivercrest, Allen, TX.
Cost:
There is a $10 admission cost to take part in this event.
Activities Include:
During the Under The Sea Easter Adventure, kids will be tasked with gathering as many eggs as possible in our pool! In addition to this challenge, there will be treats, special activities, and a visit from the Easter Bunny. Parents of kids six and younger will need to be in the pool with their children.
For More Information:
For more information about this event, click here.
Schedule Dental Treatment At Allen Family Dental!
At Allen Family Dental, our practice is proud to offer a range of valuable dental treatments, and we can help patients of all ages enjoy superior smile care. To schedule a consultation with Dr. Torrens-Parker or Dr. Lizardi, call Allen Family Dental in Allen, TX, today at (469) 342-6644. Located in Allen, we also welcome individuals from Frisco, Plano, McKinney, Fairview, and all surrounding areas.