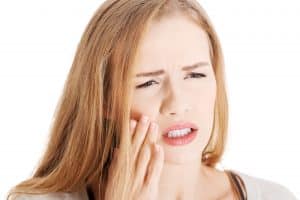 A quality dental restoration can provide lasting support, while also preserving your appearance. Many patients need a dental filling, or a dental crown, after a cavity creates irreversible damage. However, this is not the only situation that can make care necessary. You might find yourself undergoing restorative treatment because of harm sustained after an injury. In some cases, a congenitally weak or small tooth might require a crown. Your dentist can assess the state of a tooth, and recommend the appropriate response. Your custom restoration will be a natural fit for your smile, and offer support for many years.
Will My Restoration Affect My Appearance?
Thanks to modern dental materials, your restoration can avoid creating a negative effect on your appearance. If you receive a crown made from porcelain or zirconia, it can blend in to the point that people can easily mistake it for just another one of your teeth. By providing you with a filling made from composite resin, your dentist can help you sustain a natural look with your smile.
Quality Care Can Ensure Your Restoration Enjoys A Long Life
If you take better care of your teeth, it can sustain the quality of your smile. This is also true for your restorations. Practicing good care by brushing and flossing will be important, and so will better diet choices – particularly if those choices include a reduction in sugar. You should also make sure to come in for regular dental exams. When you go in for these appointments, your dentist can take a careful look at your existing restorations, so action can be taken if they have problems.
Count On Expert Restorative Care At Allen Family Dental
At Allen Family Dental, you and your family can look forward to dependable oral care that can address a range of potential concerns. If you need to do something about tooth decay or dental damage, an attractive, durable restoration can help you return your smile to good condition. If you are interested in scheduling an appointment with Dr. Torrens-Parker or Dr. Lizardi, call Allen Family Dental in Allen, TX, today at (469) 342-6644. Located in Allen, our practice also proudly welcome patients from Frisco, Plano, McKinney, Fairview, and all surrounding areas.