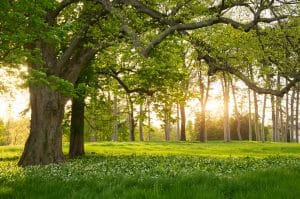 On Saturday, October 28, you and your family can come out to Twin Creeks Park, and take part in Allen's Arbor Day celebration! The Allen Parks Department will be hosting a special event to commemorate Arbor Day. In addition to several fun activities, the department will be conducting tree plantings in the park. By observing this holiday, our city aims to recognize the value trees add to our natural beauty, as well as their important role in our ecosystem. This event will be free for families to attend.
When:
The Allen Parks And Recreation Department will host its celebration on Saturday, October 28. The event is currently scheduled to run from 9 am until 12 pm.
Where:
This year's Arbor Day activities will take place at Twin Creeks Park, which is located at 803 Shallowater Dr, Allen, TX.
Cost:
The event is free to attend.
Activities Include:
To celebrate Arbor Day, the Allen Parks And Recreation Department will lead tree planting activities. In addition, there will be several fun, educational arts and crafts projects to take part in. By joining in the Arbor Day celebration, you and your family can make positive contributions to our environment and our city, while also learning more about the role trees play in our ecosystems.
For More Information:
For more information about this event, click here.
Schedule A Dental Checkup At Allen Family Dental
At Allen Family Dental, our office is proud to provide expert care to patients of all ages. In addition to routine exams and cleanings, you can count on our practice when you are seeking restorative, cosmetic, or prosthetic work. To learn more about the care you can receive from Dr. Torrens-Parker or Dr. Lizardi, call Allen Family Dental in Allen, TX, today at (469) 342-6644. Located in Allen, we also proudly welcome patients from Frisco, Plano, McKinney, Fairview, and all other nearby communities.