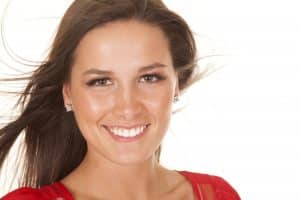 If you have a cavity, you know you can turn to your dentist for help. That being said, you may have a less clear idea about what they can do to address cosmetic dental flaws. You may assume that cosmetic work is simply about making a person's smile whiter. However, with a dental bonding treatment, you can address a variety of different problems that might make a tooth look unsightly. The procedure can be used to make a tooth appear larger, or to address chips, cracks, or wear and tear. In cases where a patient suffers intrinsic discoloration, this can procedure can be preferable to a whitening treatment.
How A Bonding Treatment Can Make Natural-Looking Improvements
By applying composite resin to a problem tooth, your dentist can make careful corrections to problems that are holding back your smile. The resin material can be permanently affixed to your enamel, and can be tinted to match neighboring teeth. Once applied, you can see a range of different issues covered up. The procedure offers big improvements in less time than you may expect – patients who undergo a bonding treatment often have it completed in a single appointment.
More Significant Dental Issues May Call For A Dental Crown
There are cases where a flawed tooth demands more care than a cosmetic procedure will provide. If your flawed tooth has been interfering with your ability to bite and chew, a dental crown can be a superior choice. Crowns made from porcelain and zirconia boast a life-like appearance that carries real esthetic value. Once placed, your crown can help protect a vulnerable tooth, while raising the quality of your smile.
Interested In A Bonding Treatment? Talk To Allen Family Dental
At Allen Family Dental, you can make big improvements to your appearance with a dental bonding treatment, or with one of the other cosmetic procedures we offer. In addition to cosmetic work, our office provides patients with expert general and restorative care. To set a time to meet with Dr. Torrens-Parker or Dr. Lizardi, call Allen Family Dental in Allen, TX, today at (469) 342-6644. Located in Allen, we also proudly offer care for patients from Frisco, Plano, McKinney, Fairview, and all surrounding communities.