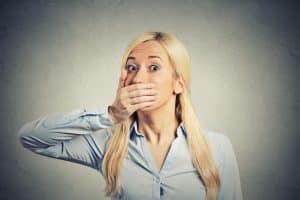 How much trouble can one cavity cause? That answer will depend on how quick you are to seek treatment. If you keep up with dental care, and are able to seek restorative dental treatment early, you can stop a cavity when it only harms your enamel. Once a dental filling is put in place, your treatment needs will be satisfied. However, if you neglect your oral health needs, and allow a cavity to grow serious, it can be more devastating to your tooth, and your overall smile. A root canal will be necessary if you allow a cavity enough time to start damaging the interior of your tooth. Eventually, decay will do irreversible damage, which will effectively end any chance you have of saving it.
Using A Root Canal To Stop A Serious Cavity From Doing Further Harm
Your dentist performs a root canal whenever there is a need to protect the interior of your tooth from decay, or an infection. When you leave a cavity untreated, bacteria will eventually have access to your pulp, which houses the living tissue sustaining your tooth. A root canal involves the removing of all infected tissue, and is followed with a sealing of the pulp, and the placement of a dental crown.
Routine Appointments Make It Less Likely A Cavity Will Have The Chance To Worsen
How likely are you to catch a cavity before you need a root canal? Your odds of early detection and treatment are improved when you keep up with regular dental exams. Having your dentist look at your teeth once every six months means having routine checks for problems that demand restorative care.
Talk To Allen Family Dental About Treatment For A Serious Cavity
At Allen Family Dental, our practice is dedicated to making sure our patients have access to treatments that will help them keep their smile in top shape. If you are worried you might have a cavity, we can provide the necessary restorative care, and make sure your oral health – and your smile – stay in good shape. To set a time to meet with Dr. Torrens-Parker or Dr. Lizardi, call Allen Family Dental in Allen, TX, today at (469) 342-6644. Located in Allen, we also proudly take care of patients from Frisco, Plano, McKinney, Fairview, and all surrounding communities.