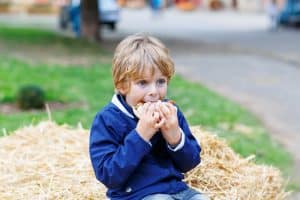 On Monday, June 19, you and your family can come out to the Step Up To Health Festival. This event is intended to help Allen families connect with the many health and wellness activities offered in our town. In addition to learning about these different opportunities and services, you can speak with vendors, enjoy arts and crafts, and enjoy interactive demos! This free event, hosted by the city of Allen, encourages good, healthy living among our residents. It also serves as a fun outing for your family, and a chance to better acquaint yourself with the services, and people, of the community.
When:
The Step Up To Health Festival will take place on Monday, June 19, and is set to run from 6 pm until 7:30 pm.
Where:
The wellness event will be hosted by Joe Farmer Recreation Center, in the gymnasium. The address is 120 E. Bethany, Allen, TX.
Cost:
Attendees can check out the festival for FREE!
Activities Include:
You can learn more about the health and wellness services provided by the city of Allen. You can also speak with vendors at different vendor booths, and check out interactive stations.
For More Information:
For more information about this event, click here.
Schedule Your Next Dental Appointment At Allen Family Dental
Regular dental visits provide you with expert care that can help you keep your smile free of problems like cavities and gum disease. You can count on Allen Family Dental to provide dedicated care during checkups, as well as excellent service when you go in for restorative or cosmetic dental work. To learn more about the exceptional service offered at our practice, or to schedule an initial consultation with Dr. Torrens-Parker or Dr. Lizardi, call Allen Family Dental in Allen, TX, today at (469) 342-6644. Located in Allen, we also proudly welcome residents from all neighboring areas, including Frisco, Plano, McKinney, and Fairview.