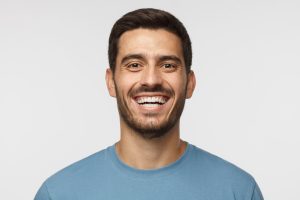 If you go to your local grocery store or pharmacy, you may find yourself staring at many different products that promise to make your smile brighter. Products like toothpaste, mouthwash, and even floss can offer to help you deal with teeth stains. Of course, you can also look at specialized whitening kits on the shelves. While these products can do some good, they may not provide the results you truly want. Fortunately, you can come to your Allen, TX dentist's office to discuss your options for cosmetic dental treatment. We can provide you with a professional whitening kit capable of removing especially difficult stains. In addition to offering these kits, we can talk to you about using a different approach to help you deal with discoloration caused by internal tooth problems.
Relying On Store Bought Whitening Products Can Lead To Disappointment
If you only try to improve the brightness of your teeth with store bought products, you can continue to see limited results. Different products that are available over the counter can be used to fight stains on the surface of your enamel, while being incapable of helping you remove stains residing in deeper layers. Because we can offer more potent bleaching agents with our professional kits, we can help you do something about discoloration that is more stubborn, or pronounced.
Using A Professional Whitening Kit To Fight Stains
Your personalized whitening kit is designed to be easy for you to use. The kit includes whitening trays that are custom-made to fit over your teeth. This will simplify the process of applying your whitening agents, so that you can enjoy the results you want. At the end of your designated treatment period, you can be amazed by how much your smile has improved!
What If Something Other Than Teeth Stains Affect Your Smile Color?
Sometimes, the reason a store bought whitening product fails to help is because discoloration is a result of something other than teeth stains. For these circumstances, bonding treatments and porcelain veneers are often used as alternative solutions. During an evaluation, your dentist can let you know if you should consider this alternative approach. On top of hiding blemishes, these treatments are effective at improving the appearance of teeth that are misshapen, or poorly sized!
Talk To Allen Family Dental About Improving Your Smile Color
Allen Family Dental understands that teeth stains can be embarrassing, and frustrating. Instead of trying store bought products, you can take home a personalized whitening kit from our practice to make big improvements! We are proud to offer this as one of several beneficial cosmetic services. If you would like to set up an initial consultation with Dr. Torrens-Parker or Dr. Lizardi, call Allen Family Dental in Allen, TX, today at (469) 342-6644.