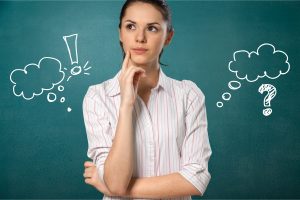 As relieved as you might be to learn that your dental filling can blend in with your smile, you may have some questions for your Allen, TX dentist. Will this restoration properly support your tooth? Will it offer lasting protection? How stable will it be? You can be happy to learn that this dental restoration offers the important benefits for your oral health, in addition to benefiting your smile. Your filling actually bonds directly with your tooth structure, which allows for lasting stability, while giving your tooth the support it needs to continue biting and chewing. 
Placing Your Dental Filling
Your dental filling is made from composite resin, a material that can match the look of your enamel. Because this substance offers a remarkably close match with your tooth structure, it can be hard to observe. Your filling will be carefully placed in the area of your tooth lost to a cavity. Once that placement occurs, the material will bond directly with the surrounding tooth, and protect it against future issues.
You Should Remain Confident In Restorative Dental Work Over An Extended Time Period
Once your restorative dental procedure is completed, you should feel confident that your tooth is protected, and safe from complications after a cavity. One thing you should NOT do is assume that your tooth is impervious to trouble – you should always maintain habits that limit your risk for future cavities, or dental damage. With that said, you should feel that your tooth is as safe to use when biting and chewing as one that has not been treated. If a filling starts to feel loose, or if your tooth starts to feel uncomfortable, bring the matter to your dentist's attention.
Improving Your Oral Health Habits To Avoid Future Cavities
After having a cavity treated, you should take a moment to evaluate your current preventive dental care habits. What can you do to avoid future issues? One thing you should do is make sure your routine dental exams and dental cleanings are scheduled. In between those visits, take care to limit your intake of sugary, sticky foods, maintain consistent brushing and flossing habits, and make sure you are staying hydrated. As advanced as a modern dental filling might be, your goal should always be to avoid cavities.
Talk To Allen Family Dental About Receiving A Tooth-Colored Filling
At Allen Family Dental, you can look forward to a cavity treatment that uses advanced, lifelike materials to protect your teeth. Our practice is proud to offer support for your oral health while also allowing you to preserve your smile. To arrange a consultation with Dr. Torrens-Parker or Dr. Lizardi, call Allen Family Dental in Allen, TX, today at (469) 342-6644. Located in Allen, we also proudly welcome patients from Frisco, McKinney, Fairview, and all surrounding areas.