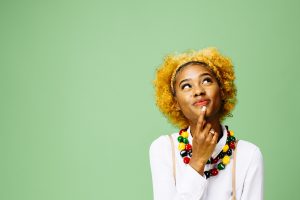 Why is it necessary for your regular dental exams to include a professional cleaning of your teeth? What are these sessions doing for you that you are not able to do for yourself during your daily smile care regimen? It is important to understand that your path to maintaining healthy teeth should include a combination of professional and daily support. Even with an effective routine of brushing and flossing, you should receive regular dental care. A professional cleaning can clear away tartar, which you are not able to do on your own. These sessions also serve as a review of your brushing and flossing efforts. After they are completed, you can be warned of areas where plaque and tartar were able to accumulate.
Your Teeth Cleaning Is Important, Even If You Feel Confident In Your Daily Smile Routine
Tartar forms when plaque remains on teeth. This means that the threat of tartar accumulation is higher in spaces that are harder to reach when you brush and floss. By taking the time to be thorough in both, you can reduce the possibility of tartar formation. With that said, you should not feel overly confident that you are doing enough to protect yourself, and skip out on dental appointments. If nothing else, your visits are giving you regular confirmation that you have no concerns for your teeth. If a problem is identified, you can have it addressed in its early stages, so complications are avoided.
What If My Dentist Identifies A Problem With My Smile?
So your dentist spots a cavity, or sees evidence of a periodontal infection – aside from arranging any needed restorative dental procedures, what should you do? Your problem could be due to infrequent daily care, or a tendency to rush through your routine. Your problem could also be with your diet – if you overwhelm your teeth with too much sugar, your daily habits can become insufficient.
Allen Family Dental Can Help You Protect Your Smile By Offering Advanced Cleanings
At Allen Family Dental, patients of all ages can look forward to dedicated smile support each time they visit us! To arrange a consultation with Dr. Torrens-Parker or Dr. Lizardi, call Allen Family Dental in Allen, TX, today at (469) 342-6644. Located in Allen, we also proudly welcome families from Frisco, Plano, McKinney, Fairview, and all surrounding areas.