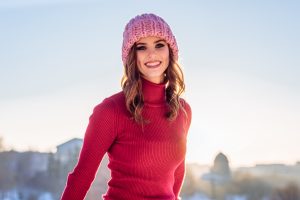 The holiday season is here, and 2019 will soon fill your calendar with professional and social obligations. If you want to meet the challenges and opportunities of the next year with confidence, cosmetic dental work from your Allen, TX dentist can help! By addressing the problems that you feel keep you from enjoying your best possible smile, you can feel more eager to take on 2019. There are a range of services available to you. For some patients, the ideal treatment is one that makes their smile nice and bright, while others feel they need to fix problems with the shape or size of certain teeth. 
Questions
True Or False: If you want to make your smile whiter, a professional whitening treatment can be more effective than a store bought whitening treatment. However, if your problems are connected to something other than enamel stains, a different procedure may be recommended for you.
True Or False: If you think certain teeth look misshapen, seem to be the wrong size, or show signs of damage, porcelain veneers can make improvements you are likely to appreciate.
True Or False: A bonding treatment can effectively hide problems with the surface of a tooth, but the process will always take longer than it would take to have veneers placed over problem teeth.
Answers
True! If you want to make your smile brighter, a professional whitening treatment gives you the means to fight accumulated stains. However, a different treatment can be more appropriate if the cause of your discoloration is an internal tooth issue.
True! Porcelain veneers are custom-made, and fitted on the front of teeth. When they are in place, they can make a tooth seem larger, healthier, and generally more attractive, leading to remarkable changes.
False! A bonding treatment can actually be completed in as little as one appointment – while veneers require the construction and receipt of a lab-made restoration, bonding treatments see your dentist place a special resin directly on your tooth to make desired improvements.
Talk To Allen Family Dental About Seeing Real Smile Improvements
At Allen Family Dental, you can discuss the changes you want to see for your smile, and find out how the right cosmetic procedure can help you. To arrange a consultation with Dr. Torrens-Parker or Dr. Lizardi, call Allen Family Dental in Allen, TX, today at (469) 342-6644. Located in Allen, we also proudly welcome patients from Frisco, Plano, McKinney, Fairview, and all surrounding areas.