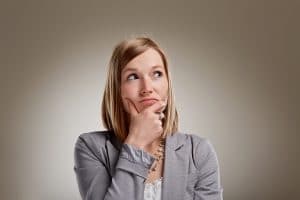 Cosmetic dental care can lead to positive changes to your appearance, but will those changes last? Your choice of cosmetic procedure can impact how easily you can sustain your improvements. With porcelain veneers, you have a durable cosmetic restoration that can least for many years. If you undergo a whitening treatment, you can enjoy lasting changes, but you still face risks from foods and drinks that can leave stains in your teeth. It is certainly possible to enjoy long-term improvements after cosmetic dental work. With that said, your oral health care practices after treatment can play a big part in preserving how you look.
The Right Procedure Can Have Long-Lasting Benefits For Your Smile
Patients who want to see big improvements to their smile can be impressed by the impact porcelain veneers can have. Once they are placed, your veneers can cover up a range of issues. Because they are made with a durable dental porcelain material, they are adept at keeping up their appearance over the years. However, they are vulnerable to being damaged, and they can take on stains. Be cautious about biting and chewing hard substances, and be careful to limit your consumption of products that can lead to stains. By practicing caution, and being smart about preventive dental care, you can certainly save your results.
Taking Steps To Preserve The Quality Of Your Smile
If you want to keep up with positive changes after cosmetic dental work, or if you just want to make sure your natural smile stays in great condition, your daily dental care habits matter. Brushing after a meal will allow you to remove food debris and particles that might cause stains. You can also keep your mouth clean by staying hydrated, and drinking water when you eat.
Talk To Allen Family Dental About Improving Your Smile Through Cosmetic Dental Work
At Allen Family Dental, patients interested in cosmetic dental work can enjoy amazing smile changes. You can schedule an appointment to learn how the right treatment can help you target any issue (or issues) that might be negatively impacting your appearance. If you are ready to meet with Dr. Torrens-Parker or Dr. Lizardi, call Allen Family Dental in Allen, TX, today at (469) 342-6644. Located in Allen, we also proudly work with patients from Frisco, Plano, McKinney, Fairview, and all surrounding communities.